Fees/Insurance/FAQ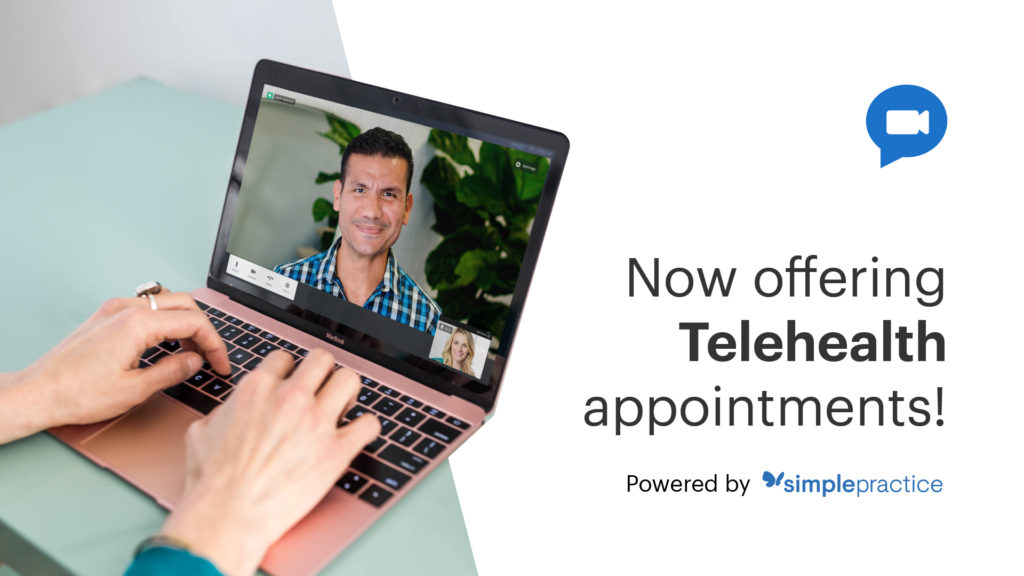 For those seeking counseling services in the Kalamazoo area or throughout Michigan via telehealth, we are able to accept most insurance plans, including the following:
Anthem PPO
ASR/Administrative Systems Research
Benesys Union Trust
Blue Care Network
Blue Care Network Advantage (a Medicare replacement)
BlueCross
BlueShield
BlueCross BlueShield
Blue Cross Blue Shield FEP Blue (Federal Employee Program Insurance)
MESSA
Blue Cross Blue Shield
HAP PPO/AHL
Physicians Care Network
Priority Health
Priority Medicaid
Cigna Out of Network
UnitedHealthcare Out of Network
Sheet Metal Workers Local 7
Straight Medicaid
Medicaid
Meridian Medicaid
McLaren Medicaid
Please contact us directly to verify insurances accepted  or to inquire about self-pay and out of network options for those who do not have insurance coverage or do not want to use their insurance benefits. 
Effective 1/1/2022 due to federal legislation passed under the "No Surprises Act", if you do not have insurance or are not intending to use it to cover your services, our office is happy to provide you with a "Good Faith Estimate" that offers financial estimations of the cost for your services.
---
Do you offer free consultations?
We offer free 15 minute phone consultations to explore your presenting issue, ensure that you feel your therapist would be a good fit for your counseling needs, and provide information on the process of therapy. Please feel free to ask any questions that are important to you during that time. With any additional time required to explore the important parts of your story that exceeds 15 minutes, we recommend scheduling a formal appointment to allow you the time you deserve. You can schedule here.
---
Can I refer someone to you for counseling services?
Absolutely! Given that our growing practice is built on referrals, we would be honored if you would do so. Part of what makes us different from other therapy offices is that we promise to return any initial contact either immediately or within 24 business hours.
Please do keep two things in mind, however. First, because of confidentiality, if you are a former or current client, we cannot confirm or deny that we know you if someone mentions that they heard about us through you. Second, due to that same confidentiality, we cannot contact someone on your behalf or enroll them in services without their permission. The exception to this is if a legal guardian seeks counseling services for minor (those under the age of 18) for which they have custody.
---
What are your hours?
We have a variety of clinicians who have a variety of hours in order to best meet your needs. These generally range from 8am to 8pm. We even have appointments available on evenings and weekends! Contact us directly and let us know about your scheduling needs so that we can find the best fit for you.
---
What are your fees?
Effective for existing clients on 9/1/2021 and immediately for new clients, our general session fee is $155 and our initial assessment fee is $180. This cost includes the other services provided to you outside of the time spent in session that sets us apart from other offices and allows us to provide you with the best quality of care, like phone or email communication with you or you insurance company and collaborating with others (e.g. your doctor) upon your request.
We understand that finding the right therapist is a reflection of your need to protect your investment of time, money, and energy. If you have concerns about this cost, we recommend you to schedule a time to discuss how you may want to think about more than just the lowest price when choosing a therapist. Or, if you are low income, uninsured, underinsured, or have concerns about your ability to pay, please contact us directly to explore sliding-fee scale options.
---
How do I schedule an appointment?
We try to make it easy on you! If you are interested in working with one of our therapists, you can schedule here online, contact the therapist you are interested in seeing directly, send us a message through our website, or contact our practice owner, Ashley,  by phone at 269-254-1211 or via email at ashley@kalamazoo-counseling.com.
---
What methods of payment do you offer for counseling services?
Fees can be paid with cash, check, Health Savings Accounts, or credit card payments.
---
How long would my visits be?
The appointment lengths for individual therapy, couples counseling, family therapy, or life coaching appointments are between 45-53 minutes, depending on any insurance requirements.
---
Will my information be kept private?
For those applying insurance coverage to counseling services, we are required to share information necessary for billing purposes. However, as a therapy practice that always strives to always practice ethically, we are bound by the confidentiality requirements of the Health Insurance Portability and Accountability Act of 1996 (HIPAA). This means that we cannot even confirm or deny that we know you unless you have signed a specific release of information with your therapist. It is of the utmost importance to us that your services are safe and private.
---
How often would we meet?/
How long would I see my therapist?/
How long before I see results?
The answers to these questions are so inter-related to each other that they need to be discussed collectively. Such answers are based on a variety of factors that could only be most accurately identified after you meet with your therapist about your situation. However, because these questions are so common and important, here are some things to consider:
If you are using insurance, this can depend on insurance benefits. Second, although you will be asked if you have any scheduling needs that we would need to respected, keep in mind that research, particularly related to success of couples counseling, shows that an increased frequency of sessions at the beginning of therapy correlates to improved outcomes and the speed of results.
This means that we typically recommend meeting weekly in the beginning in order for you and your therapist to get to know each other better and develop a solid working relationship. Over time, however, given our strength-based approach to helping you reach your desired direction in life, such questions will be constantly re-evaluated with your therapist. It is our goal to be able to have you leave each session having a specific tool or understanding that can help you improve your life.
To maintain the best results, research also shows that it is best to not terminate therapy suddenly, but to gradually reduce the frequency of meetings over time. This may mean that you meet weekly with your therapist in the beginning to help you through a crisis but, once you feel more stable, you meet bi-weekly or even eventually move to "booster sessions" every second or third month in order to help you maintain your progress. Keep in mind, your time at Inner Peace Counseling, PLC is your time. So, your therapist will offer their input but will, ultimately, help you do what's right for you. And, everyone is different.
One aspect of this that is essential to remember is, although we take a solution-focused approach to help you get the fast results you desire, we also recognize that people come and go from therapy based on finances, life transitions, work demands, or other events. So, we have a "revolving-door policy" that welcomes people to work with us, even if it's only for a short time, or to return after taking time off. There is no shame in returning after time away. Each of us have different needs and seasons in our lives that cannot necessarily be predicted. So, we will keep our minds open and, while recognizing that, just like anything else, you get from therapy what you put into it, we can have an open dialogue about how to best meet your needs.
---
What can I expect at the first appointment?
The first appointment will be different from any other appointment. At the first appointment the time will be used to get to know you, your story, and what brings you in. Sometimes this "assessment" phase can last for the first couple meetings if there is a lot that you feel is relevant to what causes you to seek counseling services.
In case you don't know where to start, which is perfectly normal, we have a set of questions we typically ask that helps us assess where you are and what the next helpful step would be. Connected to this first appointment is something that also sets us apart as a practice: a creation of a "treatment plan." You and your therapist will collaboratively create a plan for your time together after you feel like you have been able to share what you need to in order to offer a good understanding of your story.  This "plan" outlines the issues that cause you to seek counseling, the goals you have to overcome those challenges, and the specific steps that you and your therapist will take to help you achieve your goals.
Although it is unusual for a private practice to do this routinely, we do this for three reasons. First, it helps you and your therapist to share and understanding of what direction you want to move. Second, because counseling is not "just talking," we believe that creating a treatment plan for each client is an ethical responsibility we have to our clients. We have a responsibility to help effectively in a measurable way.  Lastly, because of our passion to provide you with the best-quality ethical services, we use the "treatment plan" to keep us accountable to you. Eventually, we would like to work ourselves out of a job. And, since you (or your insurance) are paying us for a service, we want to make sure that we are using your time wisely and that you are seeing the improvements that you desire.
---
What if I schedule an appointment and feel like it isn't a good fit?
That's perfectly okay! It happens. Sometimes it is a good fit and sometimes it isn't. We always welcome feedback from clients throughout the entire process of therapy, even if it is constructive criticism. And, if one of our therapists isn't the best fit for you, you are welcome to explore services with another provider in our office or work with us directly so that we can provide you with a referral to another office that we trust.
---
Inner Peace Counseling, PLC offers individual therapy, couples counseling, family therapy, and life coaching in Kalamazoo and throughout Michigan.