Counseling for Women in Kalamazoo
My True Passion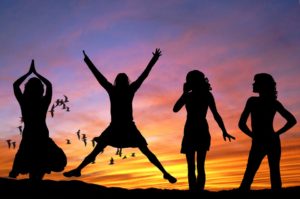 Half of the population is women. There are many therapists who work with women or are females themselves. But, since the skills of therapists are so similar, is not so much about what a therapist can do. It's more about who they can be. Working with women in the Kalamazoo, Portage, and the surrounding areas of Michigan is my true passion. It's what excites me about the work that I do. I specialize in "empowering women to discover their voice and heal their relationships" because that is what encourages and fuels me. To help a woman discover her true beauty and find the power of her voice is why I do the work that I do.
A saying that best illustrates this passion is that "Empowered women empower women." As you can see from my home page, using the very skills in my own life that I teach others to use in theirs is an essential part of who I am as a therapist who specializes in counseling for women. To do anything less than this would not be in line with my own personal values. It's such a passion that I've even written articles about it!
Trends in Counseling for Women
While each woman is unique in her own beautiful way, I often find that trends arise when providing counseling for women. Domestic violence and sexual trauma are most commonly experienced by women. So, there is a specific set of trauma-informed skills I use to help women move toward healing and empowerment. Counseling for women may also take other shapes, such as offering support and resources for things like chronic pain from Fibromyalgia, Endometriosis, or even the emotional pain of infertility. For others, counseling may be helpful to manage the daily demands of life – school, work, friends, finances, family, and even expectations of our own physical beauty. Related to such topics, I have both experience and a passion for providing counseling for women in Kalamazoo, Portage, Mattawan, Battle Creek, Paw Paw, and the surrounding areas of Southwest Michigan. 
In addition to these issues, let's also not forget the common experiences surrounding what society tells us women should be. In addition to being pretty and thin with long hair, we are supposed to be natural givers (remember, we're "sugar and spice and everything nice"). A trend I have seen over my years of offering counseling for women is that women are quick to make others a priority. But, when there is such a trend, self-care and empowerment fall by the wayside. Women often look at me confused when I ask how they make themselves a priority. Making ourselves a priority doesn't mean disregarding those you care for or not paying your bills because you don't want to. But, it does mean valuing yourself enough to know where your limits are. It is important to know when to say "yes" and when is it okay to say "no" and let that "no" be a complete sentence. Period. No justification. No "because…".
This is where "finding a woman's voice" comes in. Often women describe themselves as "people pleasers," acting out of guilt and obligation, as opposed to doing what they actually want and need to do. So, your time with me will include helping you find your voice. When offering counseling for women, I spend time identifying what a woman's needs are, how to help her practice using her voice to ask for them, and how to manage life when her needs conflict with others'. Think of me as your "self-care coach" who helps you where you want to go in life.
Women and Mental Health
Science has proven that women's brains are wired better for multi-tasking when compared to men's, which allows women to juggle more things (click here to view one of the many research articles that supports this). However, this also makes female brains more vulnerable to stress. The Anxiety and Depression Association of America explain that women are twice as likely to have either an anxiety or depressive disorder. Furthermore, The World Health Organization reports that 1 in 3 women deal with an anxiety or depressive disorder at some point in their lives. These facts don't even directly address the impact of the stress of balancing the demands of life, especially if a woman is taking on a traditional gender role and is, therefore, the one largely responsible for the tasks of the household, such as childcare, laundry, shopping, etc. 
Improving mental health for women doesn't mean that women have to completely change their roles. But, often the key to a successful life is the ability to find balance between our needs and obligations. This is where I can come in to offer support and guidance as you explore that balance.
Finding Your Inner Wonder Woman!
I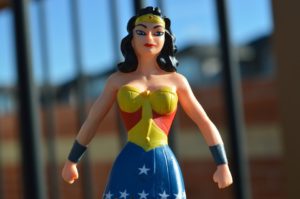 n 2012 there was an inspiring 20-minute Ted Talk (which you can find by clicking here to link to my YouTube channel) about the importance of empowerment for women. Even just standing in the "Wonder Woman pose" (i.e. body upright with legs set apart and hands on hips) changes the body's chemicals and how we respond to situations. This level of empowerment is what I want to create when offering counseling for women. I want to help women find and embrace their inner Wonder Woman! And, I would love to go on that journey with you.
"Here's to strong women: May we know them. May we be them. May we raise them."
---
Ashley Carter Youngblood, LMSW, LMFT, CADC, ADS – offering counseling in Kalamazoo, Texas Corners, Portage, Mattawan, Battle Creek, Paw Paw, and the surrounding areas of Southwest Michigan. – Click Here to Call Me Now for a Free Consultation!