Specialties
My Specialties
The following is, admittedly, a large list of specialties. Some may say that one can be a "Jack of all trades; master of none." However, I do not see myself in this way. I certainly don't know everything. I will never be an expert in everything, nor do I want to be. But, there is a lot with which I have experience and a lot I feel like I have to offer on various topics. To simply include a list of only a couple topics did not seem to be a genuine representation of who I am as a therapist.
Others who offer counseling in Kalamazoo, Portage, Mattawan, Battle Creek, Paw Paw, and the surrounding areas of Southwest Michigan have specialties included on this list. But, I see my combination of specialties as one of my strengths. Many times, even if someone comes in with one area of concern (e.g. anxiety), there are many other areas related to that one area (e.g. addiction, family issues, trauma) that we need to cover to gain resolution. Because of my diversity of specialties, this has proven to be a benefit to those I work with as I rarely feel I need to refer to another therapist to address an additional topic of importance that emerges. Humans are much too complex to assume that we only have one need at a time. So, I want to honor that reality by being able to fluidly help in many areas.

Anxiety/Stress Management
Whether someone has a history of severe panic attacks or someone simply has difficulty the managing stressors of life, these are both things with which I have had much experience and success working. I have found that, the more power we give to anxiety, the more it takes. Ironically, it is often the fear of anxiety that causes it to feel so big that it can't possibly be manageable.
It is because of this irony that I use a blend of two evidence-based approaches to treat anxiety: Cognitive Behavioral Therapy and Mindfulness-Based Stress Reduction (MBSR). (If you are unfamiliar with the concept of "mindfulness" you can find more information here, on my page about the holistic healing practices I offer.) I am happy to report that this combination has proven very effective for the people with whom I have worked.
Trauma
The Rape, Abuse, and Incest National Network (RAINN) reports that, every 109 seconds, an American is sexually assaulted. The National Children's Alliance found that, in 2013, an estimated 679,000 children were victims of abuse or neglect. The National Coalition Against Domestic Violence (NCADV) has found that 1 in 3 women and 1 in 4 men will experience physical violence from an intimate partner at some point in their lifetime. These rates of trauma are far too high! And, statistics show that females are most risk for being the victims of such traumas.
However, trauma doesn't always take the shape of what we think of when someone says "trauma". For example, trauma may mean divorce or the loss of a job. It is for this reason that I use a trauma-informed approach in my work with clients. In order to be effective, I need to be sensitive to other people's traumas. We have all had at least one thing that has felt traumatic to us. And, I will let you explore and heal from any such traumas at your own pace. Having a safe place to even think or talk about the trauma is an important first step to healing from such experiences.
Depression
Depression is thought to be the "common cold" of mental health. We have all had a time in our life when it's hard to feel motivated, get out of bed, or even participate in our usual activities. Whether a shorter depressive episode that you can't quite shake, a deep depression following the loss of a loved one, or a mild type depression you have had your whole life, these are things with which I work frequently.
Depression is a tricky thing to manage because it is often the things that we want to do the least, like get out of bed, shower, or talk to someone, that we need to do the most. Depression rarely improves without some sort of intervention. So, I would be happy to partner with you in helping you to better manage any depressive symptoms you have. Taking that first step to reach out to someone is hard. But, you can do it! You deserve it.
Coping Skills
"Coping Skills" is a broad category, I know. But, I found it important to list under my specialties because such "coping skills" are not just random suggestions I offer. As I explain on the "Home" page and the "About Me" section on my website, I work with you to find the coping skills you already have. Using such strengths and resources that are already present in your life, whether it's your love of reading or the support of your friends, demonstrates that we don't need to re-invent the wheel. It is my belief you already have all of the tools that you need to reach your goals.
During our time together, I may offer specific tips on coping skills that research or my experience has found to be effective. But, I want to know what is going well for you in your life, to determine when the problem is not a problem, so that we can know what coping skills you are already using. So, I add to your toolkit of coping skills but I also remind you of the tools you already have and how to use them.
Addiction/Substance Abuse
As I explain on my page specifically about Addiction/Substance Abuse, addiction is the topic I have worked with for the longest amount of time. I am a Certified Alcohol and Drug Counselor and I have yet to meet one person who has not been affected by the pain that addiction causes, even if the person struggling with addiction is a distant friend or relative. My experience has taught me that we cannot ignore issues of addiction or substance abuse. Often, in fact, these are central issues that need to be addressed in order to be able to be successful in other areas of life.
Whether alcohol, street drugs, cigarettes, prescriptions, sex, gambling, food, or shopping, all behaviors that are addictive cause problems with brain function and relationships. Addiction is not a matter of "will power." It is a chronic, relapsing disease that requires some sort of intervention in order to be treated. Even when someone has made the commitment to be "in recovery," lifetime maintenance to continue on a healthy path is also a necessity, whether that takes the form of support groups, counseling, or spiritual support.
Couples Counseling
Couples counseling is something I am proud to offer! When couples counseling started to grow in popularity in the 1900s, the joke was "It's hard enough to figure out how to help one person. Why would you want to work with two of them?" While effective couples counseling does take skill, there is nothing more rewarding than seeing tangible results of someone avoiding divorce, improving their marriage, or repairing from past hurts.
What I feel I have to offer that is special compared to many other therapists is a concrete approach to working with couples. I am Level 2 trained in the evidence-based Gottman Method for couples counseling. (You can learn more about it here.) This means that couples counseling with me has a clear direction. There is much evidence to support this approach and I have seen it be extremely effective.
Family Therapy
Given my training as a licensed marriage and family therapist, family therapy is something that I specialize in. I find that, due to the effectiveness of the techniques, I use many of the same techniques of the Gottman Method for couples therapy. This is because so much of both couples counseling and family therapy is focused on communication and how to support the emotional experience of the other person, in addition to planning on how to meet the needs of each of the voices within the family.
Life Coaching
For those who just aren't sure if they are moving in the right direction in their life, also I offer life coaching. Life coaching is just that – a coaching. Typically this doesn't include something like treatment for severe mental health or substance abuse symptoms. Life coaching may be desired because someone isn't sure about a relationship they are in, where to move in their career, or what the next step is to being the better person they want to be. Whatever the need, I would be happy to assist.
Holistic Healing/Mindfulness
My holistic approach to the process of therapy is most commonly the thing that interests people to work with me, as opposed to another therapist. Although I go into great depth about the holistic healing practices I offer here, I find that it is my general holistic approach, incorporating the mind, body, and spirit, and my use of mindfulness that speaks most to the widest range of people. I offer Acudetox, a kind of acupuncture in the ear for behavioral health symptoms, and Journey Healing, a guided meditation for healing. But, the importance I place on not being at war with your emotions or thoughts is the thing that has been the most powerful for the people with whom I have worked. It's empowering! In an age of busyness and judgment, we deserve to release the pressure we put on ourselves. And, practicing mindfulness by being aware of your body and mind in the present moment without judgment can be a powerful way to accomplish that.
Counseling for Women
As discussed in the section of my website devoted specifically to "Counseling for Women," domestic violence, sexual assault, sexual abuse/trauma, and issues of emotional boundaries with others are not innately women's issues. However, when compared to men, women more often have such difficulties. This is why, as I mention above, I practice in a trauma-informed way that allows you to explore how to not only heal from past traumas but to also proactively identify healthy boundaries that allow you to prioritize your own emotional and physical needs.
However, I also feel that it is important to do more than that. Identifying as a woman, I know it can often be a lot to bear. So, whether you are a teen or an adult, I want to be able to help empower you to be the strong, beautiful, brave, and successful woman you are, inside and out.
Chronic Pain/Illness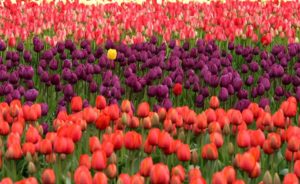 My individual page on counseling for chronic pain/illness (that you can find here) explains that helping those with chronic pain or illness is something that I greatly enjoy. Managing chronic pain or illness is a full-time job. Much of the time loved ones, no matter how good their intentions, just don't quite seem to get how taxing living life is for those with chronic pain or illness. This is why I want to be able to hold a special, empathetic space for those dealing with such issues. Chronic pain or illness deserves attention all itself.
Spiritual/Cultural Issues
Given my love of diversity, as explained in my "About Me" and "Counseling for Spiritual and Cultural Issues" pages, I always strive to provide a culturally-sensitive approach to the process of therapy. I enjoy learning about and interacting with different cultures and religions. And, I would be honored to be the person you trust to on your journey to self-improvement.
Whether you have concerns about your religious traditions, have big questions about the meaning of life, are experiencing conflicts between you and your family's cultural values, or simply want to be able to sort out how you feel about your culture's beliefs about hot-button topics like abortion or sexual orientation, I am here to support you. I welcome us to share in conversation about the things I already know about your tradition, the things you can teach me about your tradition, and the ability to explore the parts of your tradition that you just aren't sure about.
---
Ashley Carter Youngblood, LMSW, LMFT, CADC, ADS – offering counseling in Kalamazoo, Texas Corners, Portage, Mattawan, Battle Creek, Paw Paw, and the surrounding areas of Southwest Michigan. – Click Here to Call Me Now for a Free Consultation!