Holistic Healing Practices Available in Kalamazoo
When serving those of Kalamazoo, Portage, Mattawan, Battle Creek, Paw Paw, and the surrounding areas of Southwest Michigan as a Certified Mental Health Integrative Medicine Provider, I offer a range of holistic healing practices. Whether your interest is to have general approach that incorporates the relationship of the body, mind, and spirit into counseling, to avoid using medications to treat your symptoms, or to use a concrete technique, like acupuncture or EFT/Tapping, I may be just the person you are looking for. Such holistic practices are not associated with any specific set of spiritual beliefs and can be applied regardless of religion, age, gender, or any other aspect of identity. In addition, these holistic healing approaches have proven effective for a wide range of symptoms (e.g. anxiety, depression). What has been interesting, however, is that they seem particularly effective for helping those who have anxiety or who have experienced trauma.
Acudetox
For those seeking a specific holistic technique, auricular (ear) acupuncture can be a great option. Very few counselors offer this in conjunction with counseling or as a primary technique. So, I am pleased to be a certified and insured Acupuncture Detoxification Specialist! I never cease to be amazed by the positive outcomes I have seen using it for treatment of mental health and substance abuse symptoms.
What is Acudetox?
Acudetox is a kind of acupuncture. "Acudetox" was a name coined in 1985 by

The National Acupuncture Detoxification Association. It is a 5-point protocol performed on the ears. It is evidence-based and has many benefits, most specifically related to assisting in managing behavioral health symptoms. Due to its effectiveness, Acudetox is integrated in treatment centers all over the world. Among other things, Acudetox has been proven to help reduce the following: pain, anxiety, insomnia, withdrawal from substances, substance use and cravings (including nicotine), and agitation. Acudetox is safe for all types of people, including those with Diabetes and Hemophilia. So, everyone can enjoy the benefits of this technique!
Emotional Freedom Technique (EFT)/"Tapping"
EFT/Tapping is an easy and powerful tool to help remove blockages in healing. Similar to acupuncture, EFT/Tapping has you tap with your fingers in a sequence along "meridians" (e.g. lines of energy, nerve endings, circulation points) of your face and torso to resolve disruptions in the flow of energy that represent the mind-body matrix. EFT/Tapping functions out of the belief that it's not difficult situations (e.g. trauma of witnessing violence or getting caught in a thunderstorm as a child) that's the problem – it's the way it is coded in the memory of the body. With EFT/Tapping, you can learn to de-activate the brain's stress response and re-code memories so that they are no longer distressing when thinking of them.
It is because of this amazing ability to offer holistic healing on a deep, neurological level that EFT/Tapping can be the missing link to emotional issues that continue to come up. Since EFT/Tapping fully treats a memory, the link between anxiety/trauma and the memory can be fully and deeply treated.
Issues EFT/Tapping is Documented as Effective For:
There has been much research done on EFT/Tapping. Here is what EFT/Tapping has been documented to be effective for:
For more details about this holistic healing technique, check out my blog on the topic here.
For more information about the research to support EFT/Tapping, you can browse here.
You can also click here to view my brochure on the holistic healing technique of EFT.
Journey Healing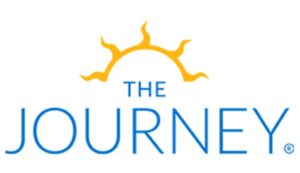 Journey healing is, in its simplest form, a guided meditation for healing. Although similar to talk therapy, Journey healing is unlike traditional therapy in the sense that the journey practitioner is not offering you guidance but allowing you to follow your own intuition. This surrender to your intuition/God/Higher Power allows the participant to welcome their own wisdom and move toward insight and forgiveness. This is a particularly powerful technique for those feeling "stuck" with an unresolved issue or pattern in their life.
This technique can be related to the concept of "cellular healing". This concept of healing has been discussed since 1989, when Deepak Chopra published his famous book "Quantum Healing" (which you can find a linked to for purchase here). Brandon Bays, the developer of The Journey, borrows this concept in her book, "The Journey: A Practical Guide to Healing Your Life and Setting Yourself Free" (which you can find here, on my "Resources" page). The idea is that we store experiences (e.g. emotions, memories) in our cells. Research included in these two books show that, if not addressed, they can continue to affect our lives. So, Journey healing can be used as a way to relieve the Self of unfinished business. For more information, you can visit The Journey Website.
Mindfulness
Mindfulness is a topic about which I am also very passionate. I could write an entire article on mindfulness as a holistic technique that is a key to healing. And, in fact… I've written several! For more information about mindfulness and meditation, check out the following articles:
---
Ashley Carter Youngblood, LMSW, LMFT, CADC, ADS – offering counseling in Kalamazoo, Texas Corners, Portage, Mattawan, Battle Creek, Paw Paw, and the surrounding areas of Southwest Michigan. – Click Here to Call Me Now for a Free Consultation!