EFT/Tapping: Introducing a new Holistic Counseling Technique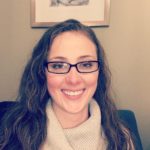 By:
Ashley Carter Youngblood
July 16, 2018
no comments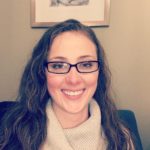 Categories:
EFT/Tapping: Introducing a new Holistic Counseling Technique
I am excited to announce that I now have another holistic healing modality to offer with clients! Introducing Tapping/EFT (stands for "The Emotional Freedom Technique"): a free, simple, and powerful tool for healing that you can even do at home…
An Introduction to Tapping/EFT
Those of you who know me as a therapist in the Kalamazoo area know that I am a holistic therapist who always seeks to provide clients with tools that do not have to include medication and that offer the ability to access our body's innate ability to heal itself. Many of you who already know me also know that I offer auricular (ear) acupuncture for behavioral health symptoms, whether addiction, pain management, anxiety, sleep issues, smoking cessation, etc. "Tapping"/EFT is a similar concept to acupuncture because we are using the same "meridians" (e.g. energy lines, points of circulation/nerve endings) to be able to access blockages in the body.
What You Need to Know About Tapping/EFT
The Association for Comprehensive Energy Psychology (the association through which I took my 14 hour/4 week training on Tapping/EFT) describes key points for Tapping/EFT and how it can be powerful for healing even things that we can't quite get a handle on, no matter how hard we try:
Given that the mind and the body are interconnected, "stuckness", whether an emotion like anxiety or a symptom like a headache, reflects a short-circuit in the mind-body matrix.
"Health", as has been defined in Chinese medicine, is the free flow of energy that allows for wholeness.
Dan Seigel, a well-respected and well-known physician who has written much on the mind-body connection, describes that "The cause of all negative emotions is a disruption in the flow of energy and information in the system".
The goal of Tapping/EFT if that we can address underlying causes of symptoms (e.g. anxiety) so that it's not just about managing it – it's about treating it and creating lasting changes by removing such blockages/short-circuits!
Tapping/EFT is (if you want to get technical) considered an "exposure therapy", similar to something called EMDR (Eye Movement Desensitization and Reprocessing) that is commonly used to treat trauma. But, Tapping/EFT takes a whole different approach to trauma: traumas (whether it's sexual assault or a small fender-bender) are not the problem; it's the energy disruption that's the problem. Take the example of people who can be heroic in the moment, regardless of major stressors – they can overcome. And, so can you!
The other interesting thing about Tapping/EFT is that it is on the "cutting edge" of neuropsychology for 3 reasons: 1) Tapping acupuncture points through the EFT protocol down-regulates the Vagal System (which is responsible for our arousal response when we are triggered by stress and trauma). 2) Tapping re-consolidates and re-codes memories in the mind-body system so that, even when thinking of overwhelming events, our memory about them shifts. This is why Tapping/EFT is considered an "exposure therapy" – the way events are stored/coded in our memory shifts so that we aren't triggered in the same way. 3) It is in this way that Tapping/EFT allows for lasting changes; not just the "I worked through that before and I thought I was over it but I guess it's not". Since Tapping/EFT fully treats a memory, the link between that memory and anxiety/trauma has the ability to never come up again!
The Research Behind Tapping/EFT
I think the power of Tapping/EFT can be illustrated with the example of a study: In 2013, researchers Church, Hawk, Brooks, Toukolehto, Wren, Dinter, and Stein did Tapping/EFT with veterans with Posttraumatic Stress Disorder (PTSD). After only six sessions, 90% of them no longer even met criteria for being diagnosed with PTSD! Even at a six month follow up, 80% still did not even meet criteria for PTSD!
There has been much more research done on the effectiveness and power of Tapping/EFT. There are amazing studies like the above one I mention. Even more fascinating, though, is that there has been no study on Tapping/EFT that says it has not been effective on whatever topic it is being used for. Tapping/EFT has been documented to be especially effective* for:
Treatment of Depression
Treatment of Trauma and Posttraumatic Stress Disorder (PTSD)
Treatment of Anxiety
Treatment of food cravings and addictive behavior
Treatment of chronic pain
Reducing symptoms of mental health
Clinically significant shifts in stress chemicals and gene expression
Using in conjunction with other acupoint protocols in order to create powerful results
Lasting effects of healing
But, don't take my word for it! For more information about all of the research that supports Tapping/EFT, in addition to finding the information on the above research I mention on veterans, you can browse here.
How do I do Tapping/EFT?
Learning the Tapping/EFT protocol is kind of like playing Simon Says, which means it's necessary to have a visual reference. So, stay tuned for a video that I will post on my You Tube channel that will help you explore this technique. In the meantime, here is a general overview:
Tapping is done by using your fingers to literally repeatedly tap on acupuncture points around your face and torso while repeating the following statement: "Even though I __________ (state your problem here), I fully and completely accept myself."
It only takes about 2 minutes to go through one round of the Tapping/EFT protocol.
The average person needs to run through the Tapping/EFT protocol around 3-4 times to fully feel that an issue has resolved.
Tapping is a thorough approach as, depending on the intensity of the anxiety/trauma/event, it could take an entire session to work through just a 2-3 minute event in your life.
Tapping/EFT can be applied to relatively any emotion or life situation you find yourself in once you have the technique down.
While healing with Tapping/EFT is a process of healing layers of things that cause distress, often people notice immediate effects and can continue to use such a technique at home.
I am growing in experience in this new technique and am excited to integrating it into my practice! Please contact me with any questions or to let me know if you would like to begin to explore this holistic healing technique together.
~Ashley Carter Youngblood, LMSW, LMFT, CADC, ADS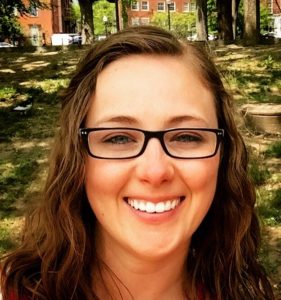 Ashley Carter Youngblood is both a fully-licensed Clinical Social Worker and Marriage and Family Therapist who has been in the field since 2007. She offers counseling at her woman-owned business, Inner Peace Counseling, PLC, for those in Kalamazoo, Portage, Mattawan, Battle Creek, Paw Paw, and the surrounding areas of Southwest Michigan. She is passionate about her work with clients, whether it's providing individual counseling, couples counseling, family therapy, or life coaching. Her specialties include holistic healing/mindfulness, counseling for women, anxiety, couples counseling, and addictions/substance abuse.
I welcome you to contact me or leave any questions or feedback you have about this post. Please keep in mind that the above information is the opinion of an individual, should not be considered medical advice, and is for entertainment/educational purposes only. I write these blogs as an expression of my passion for wellness and with the hope to be able to help as many people as possible. Therefore, I would encourage anyone seeking mental health advice to contact a therapist in your area who can better evaluate your situation and provide you with case-specific information for treatment. Also remember, if you are experiencing an emergency, contact 911 or present yourself to your nearest emergency room.
Thanks for reading.
Latest Posts
What Therapy IS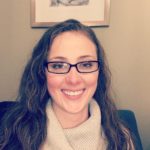 By:
Ashley Carter Youngblood
September 19, 2023