How to Do "Tapping"/EFT – Vlog Demonstration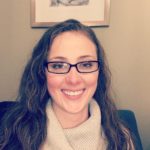 By:
Ashley Carter Youngblood
September 22, 2018
no comments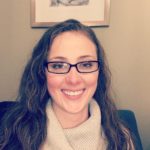 Categories:
How to Do "Tapping"/EFT – Vlog Demonstration
Posted 9/22/18
As promised when I announced that I now offer another holistic healing technique to clients, here is a video that walks you through how to do "Tapping"/EFT so that you can do it at home on your own or expand your work from sessions with me. Here's a quick summary of the steps:
Use the "Set Up Statement" of "Even though ___(name the problem)__, I fully and completely accept myself."
Repeat the "Set Up Statement" (or something similar that resonates with you) twice while tapping repeatedly on the first point.
Move onto each successive point, while saying simple words or phrases associated with the problem. This helps activate a healthy energy in your body while also describing something stressful, allowing your brain to change the way it process the information.
Repeat this round of tapping any number of times until you feel a shift in your experience or feel relief from your symptoms. It often takes at least a couple rounds to notice a shift, so hang in there and trust your body!
Here's a reminder of the things Tapping/EFT has been documented to be especially effective* for:
Treatment of Depression
Treatment of Trauma and Posttraumatic Stress Disorder (PTSD)
Treatment of Anxiety
Treatment of food cravings and addictive behavior
Treatment of chronic pain
Reducing symptoms of mental health
Clinically significant shifts in stress chemicals and gene expression
Using in conjunction with other acupoint protocols in order to create powerful results
Lasting effects of healing
As I mention in the video, if you feel like doing this as home causes your symptoms to become stronger, if you are uncomfortable practicing this at home, or if you think there are some other things that would cause you to need to explore this technique with a professional, please reach out to a professional. Or, feel free to contact me and I would be happy to help you find one who may be a good fit for you.
For more information about EFT/Tapping, check out my blog that offers further details here.
For more information about all of the research that supports Tapping/EFT, in addition to finding the information on the above research I mention on veterans, you can browse here.
---
Ashley Carter Youngblood, LMSW, LMFT, CADC, ADS – offering counseling in Kalamazoo, Texas Corners, Portage, Mattawan, Battle Creek, Paw Paw, and the surrounding areas of Southwest Michigan. – Click Here to Call Me Now for a Free Consultation!
Latest Posts
What Therapy IS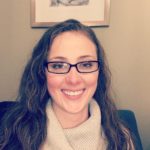 By:
Ashley Carter Youngblood
September 19, 2023