6 Tips to Uplift the World, Starting with your Self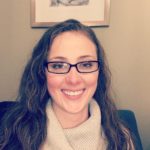 By:
Ashley Carter Youngblood
November 22, 2016
no comments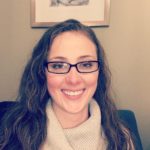 Categories:
6 Tips to Uplift the World, Starting with your Self
[As published in Natural Awakenings' magazine, December 2016 edition]
When was the last time you turned on the T.V., listened to the radio, or browsed social media and were overwhelmed by the amount of good things going on in the world? It's not likely. Each day we are greeted with stories of hatred, loss, and betrayal. So, how on earth is humanity supposed to thrive, let alone survive, with such conditions?
Given that I talk to people for a living, I feel that I have a unique window to the soul of humanity. People don't come to see me when things are going right. They want to explore what is going wrong. They need to be uplifted.
This is not a unique experience. We all need to be uplifted, especially when the voices reminding us of what is going wrong in the world are louder than those that quietly whisper what is going right. So, where do we start? Here are 6 tips I have seen be effective in helping others stay uplifted.
1) Listen to your body. – When do you feel the most uplifted? What are you doing? Who is around you? What are you thinking about? Tap into that internal wisdom. Our bodies are a marker for our emotional health. We just have to listen. If you feel sick to your stomach when you watch the news, notice it. If you feel energized and motivated after meeting for coffee with a good friend, be mindful of that, too. However, this is only a start. One must also…
2) Heed its wisdom! – It is one thing to practice awareness and notice when we feel restricted. But, it is another thing to change thoughts and actions to support what feels best. If it feels gross, don't do it. Don't add commentary to it. Simply accept it.
For lovers of social media, I am now speaking directly to you. Please use this awareness when you are interacting with social media. Forums like Facebook and Twitter are a power. Choose to use them for good. If scrolling through your news feed makes you anxious, stop. Give yourself permission to unlike, unfriend, or unfollow those who do not uplift you. Consider only following things that are inspirational. Or, maybe you excuse yourself from social media altogether.
People, or communities like social media, do one of two things for us: they either make us better or drag us down. Choose wisely what you expose yourself to. Don't only listen to your body, act on it. Make the choice that allows you to stay uplifted.
3) Care for your Self. – Because it's hard to feel uplifted when we are tired or ill, part of caring for ourselves is listening to our bodies. However, caring for our Self goes beyond that. If you don't care for your Self, no one else will. So, it is up to you to be as physically, emotionally, and financially (to name a few) healthy as you can be.
Resilience is rooted in wellness. So, do what makes you well in every aspect of your life. Watch a funny movie. Start an exercise routine outside in order to connect with nature. Make those healthy meals you know how to make.
4) Focus on gratitude. – A powerful way to uplift your spirit is to remind yourself of what you already have. Instead of reviewing all of the things going wrong, make a list of the things going right. Construct a gratitude list daily or have some fun with it and add to a list over time to see how long it can get. Review it when you are feeling hopeless. Don't repeat any items. List even the smallest things you are thankful for, like having little traffic on the way to work.
It may sound difficult at first but I have seen such an exercise transform people's perspective on life. Psychologically speaking, we tend to see only what we are looking for. So, choose to be on the lookout for things going right.
5) Connect with others who are like-minded. – To uplift ourselves we may need to seek out others who just don't make us feel crazy. Find an academic, spiritual, or political community that supports you and your values and gives you purpose. Or, volunteer to be an advocate for those who are having a difficult time speaking for or uplifting themselves.
6) Explore empathy. – When perplexed by tragedy, before perpetuating hatred and fear, remember that hurt people hurt people. Practice empathy by exploring four perspectives. 1. What is your perception? 2. What is the other person's perspective? 3. How would a third party see it? 4. What insight would a complete bird's eye view offer? As Maya Angelou observed, "Hate, it has caused a lot of problems in the world, but has not solved one yet".
This is where uplifting humanity leaves us. If you want change, make it! But, to uplift humanity we have to start with ourselves. We have to care for ourselves so that we can stay resilient and focused in making the changes that we can make.
In the words of Mahatma Gandhi, "Be the change that you wish to see in the world." This is not a request. It's a requirement. We cannot immediately change the world. But, we can do what is in our power: change our Selves. And, we can let that change carry into the world.
~Ashley Carter Youngblood, LMSW, LMFT, CADC, ADS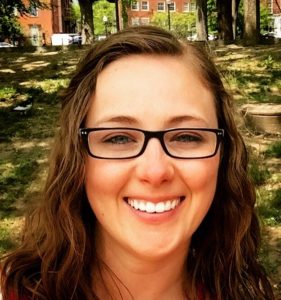 Ashley Carter Youngblood is both a Fully-licensed Clinical Social Worker and Marriage and Family Therapist who has been in the field since 2007. She offers counseling in Kalamazoo, Portage, Mattawan, Battle Creek, Paw Paw, and the surrounding areas of Southwest Michigan. She is passionate about her work with clients, whether it's providing individual counseling, couples counseling, family therapy, or life coaching. Her specialties include holistic healing/mindfulness, counseling for women, anxiety, couples counseling, and addictions/substance abuse.
I welcome you to contact me or leave any questions or feedback you have about this post. Please keep in mind that the above information is the opinion of an individual, should not be considered medical advice, and is for entertainment/educational purposes only. I write these blogs as an expression of my passion for wellness and with the hope to be able to help as many people as possible. Therefore, I would encourage anyone seeking mental health advice to contact a therapist in your area who can better evaluate your situation and provide you with case-specific information for treatment. Also remember, if you are experiencing an emergency, contact 911 or present yourself to your nearest emergency room.
Thanks for reading.
Latest Posts
What Therapy IS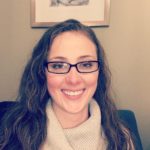 By:
Ashley Carter Youngblood
September 19, 2023