A Non-traditional Holiday Season: For those Dealing with Loss and Grief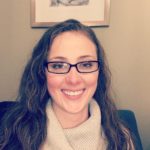 By:
Ashley Carter Youngblood
December 2, 2016
no comments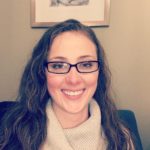 Categories:
A Non-traditional Holiday Season: For those Dealing with Loss and Grief
[As printed in Greater Kalamazoo's Women's LifeStyle Magazine, December 2016 Edition]
Handling the traditions that come with the New Year and, for those who have religious holidays that fall around the end of the year, the holiday season can be a difficult time for those dealing with loss or grief. Things like divorce or the passing of a loved one or pet makes for a non-traditional holiday season. The question, then, is how can one take care of themselves and do what they feel is right around the holiday season while also putting on a brave face and being present for the merriness that comes with the end of the year? Or, is that what should be expected?
The important thing to know about grief is that it, and the process of healing it, looks differently for everyone.  What may be "right" for one person may not be "right" for another. You know yourself best – do you need to spend time alone giving yourself a continuous pep-talk and caring for yourself instead of joining in all of the New Year traditions? Or, is it more important to get together with family and friends as normal in order to stay focused on the things in your life that still remain and nourish you?
The nature of loss and grief is that our emotions about it fluctuate. One day you may be so emotional it is hard to even think about your grief without being a blubbering mess. The next day you may feel guilty because, in the midst of your routine, you almost forgot that the loss ever happened. This is a normal, although confusing, part of grief. Regardless of such confusion, it is important to allow yourself to feel whatever you are feeling.
The best illustration of this may be the 5 successive stages of grief and what they usually sound like:
Denial – "My partner can't have died. He was just here last week!"
Anger – "My boss is an idiot for firing me!"
Bargaining – "God, if you let her live, I will do whatever you want me to do."
Depression – "Why celebrate the New Year? I never want to celebrate anything again."
Acceptance – "The family dog was in so much pain it was only fair to put her down."
During grief, especially with the emotional charge of the New Year's traditions, we can take one step forward and then a couple steps back. Allow yourself to shift between these stages. There is no timeline for grief and others can't read our minds about what we need. So, speak up. Reach out. Draw on your other sources of support to get you through a non-traditional holiday season. Do things that you enjoy, even if it doesn't feel natural at first given your loss. Over time, things will feel less forced.
The field of psychology is learning that it is not our emotions (e.g. anger, sadness) that cause problems, but our responses to them. So, let yourself feel without judgment. Don't criticize yourself about how "I shouldn't be sad about this!" or "I should be over this already!"
Use the festivities around the New Year to remind you that you can have a fresh start. Reconnect with those who help you feel better. Do things that bring you joy. Make your own tradition during a non-traditional holiday season. It's never too late.
~Ashley Carter Youngblood, LMSW, LMFT, CADC, ADS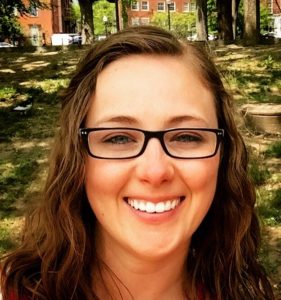 Ashley Carter Youngblood is both a Fully-licensed Clinical Social Worker and Marriage and Family Therapist who has been in the field since 2007. She offers counseling in Kalamazoo, Portage, Mattawan, Battle Creek, Paw Paw, and the surrounding areas of Southwest Michigan. She is passionate about her work with clients, whether it's providing individual counseling, couples counseling, family therapy, or life coaching. Her specialties include holistic healing/mindfulness, counseling for women, anxiety, couples counseling, and addictions/substance abuse.
I welcome you to contact me or leave any questions or feedback you have about this post. Please keep in mind that the above information is the opinion of an individual, should not be considered medical advice, and is for entertainment/educational purposes only. I write these blogs as an expression of my passion for wellness and with the hope to be able to help as many people as possible. Therefore, I would encourage anyone seeking mental health advice to contact a therapist in your area who can better evaluate your situation and provide you with case-specific information for treatment. Also remember, if you are experiencing an emergency, contact 911 or present yourself to your nearest emergency room.
Thanks for reading.
Latest Posts
What Therapy IS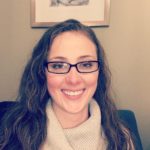 By:
Ashley Carter Youngblood
September 19, 2023