Fighting in front of Your Kids? The Do's and Dont's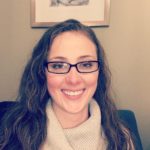 By:
Ashley Carter Youngblood
February 3, 2017
no comments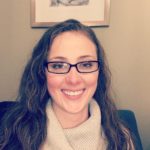 Categories:
Fighting in front of Your Kids? The Do's and Dont's
Fighting in front of Your Kids? The Do's and Dont's
[Originally published at Kalamazoo Child and Family Counseling, PLLC's website.]
Kids are smart. They learn quickly through what they observe. We all know that. But, parents often forget that, when they fight with their partner, kids learn those behaviors, too.
Much of what we know about "healthy fighting" comes from research from Dr. John Gottman. He and his associates at The Gottman Institute have been doing research on couples since the 1970s. And, their research has recently expanded to include how to apply the techniques learned about effective communication between couples to healthy parenting skills.
There are typically two schools of thought related to parental fighting. The first is the recommendation to always be a united front in front of your kids. The motto here may be "don't let them see you sweat". Resolve the conflict behind closed doors. The second theory is that parents should be able to disagree openly in front of their kids in order to demonstrate the realities of life and to (hopefully!) demonstrate positive conflict skills.
Gottman's research suggests that a location somewhere in the middle of these two approaches is most helpful. Having emotional knock-down drag-out fights in front of kids is not only not helpful, it is damaging to children's development. Again, kids are smart. They pick up on their parents' emotions. Even when you think they miss that eye roll, deep sigh, or the name you just called your partner, they are affected.
A set of 50 couples who had 3-month old infants were studied by the Gottmans. With parental fighting, the children had a significantly lower levels of concentration, joy, and the ability to be soothed. (See the link to this information here). This illustrates the damage fighting in front of kids can have. But, that doesn't mean that you should hide your emotions, either.
Having a back and forth argument that is not productive in front of kids is not… well, productive. Instead, you can follow The Gottman's tips about how to resolve a conflict with gentleness. The key is to remain need-based and emotion-focused.
A helpful structure in these moments of conflict with your partner is to use the following structure "I feel _____  about _____. I need _____." This may sound something like "I feel frustrated about getting a call from the school about how the kids weren't picked up on time again. I need verbal confirmation of pickup times when I share them so I know that I am heard." Because, chances are, the other partner has a different perspective on the situation, that partner can respond with something like "I feel misunderstood about why the kids weren't picked up from school on time. I need to have a physical schedule where things are written down so that I can avoid mistakes." Ideally, this structure can be repeatedly used back and forth until increased clarity and a solid plan for improvement is made that is agreed upon by both parties (e.g. they will create a mutual calendar so each partner can reference the correct days and times for pick-up at their leisure).
Using a structure like this avoids the qualities (what they call the "4 Horsemen") that the Gottmans have found are damaging to relationships. These 4 Horsemen are criticism, contempt, defensiveness, and stonewalling (the "cold shoulder"). So, when you engage in conflict in front of your kids, do so gently and while using "I statements" instead of using "You statements" that come across as blaming and trigger defensiveness. Then it is much easier to avoid the 4 Horsemen and engage in more productive conflict.
Perhaps most importantly, when you have made a mistake, make sure your kids witness what it is like for you to take responsibility of that and make a repair with your partner. Resolution, as the article linked to above, is understood to be a "wonder drug" for children. It is essential for kids to understand that healthy resolution is possible, even after a conflict where you weren't on your best behavior.
So, the lesson here is that conflict is not bad in itself. It is a reality of relationships. However, parents need to consider both how their conflict affects their children and also how those moments, and the repairs that hopefully follow them, are opportunities to raise emotionally-intelligent kids.
~Ashley Carter Youngblood, LMSW, LMFT, CADC, ADS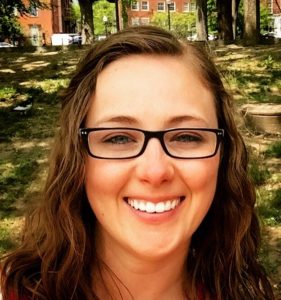 Ashley Carter Youngblood is both a Fully-licensed Clinical Social Worker and Marriage and Family Therapist who has been in the field since 2007. She offers counseling in Kalamazoo, Portage, Mattawan, Battle Creek, Paw Paw, and the surrounding areas of Southwest Michigan. She is passionate about her work with clients, whether it's providing individual counseling, couples counseling, family therapy, or life coaching. Her specialties include holistic healing/mindfulness, counseling for women, anxiety, couples counseling, and addictions/substance abuse.
I welcome you to contact me or leave any questions or feedback you have about this post. Please keep in mind that the above information is the opinion of an individual, should not be considered medical advice, and is for entertainment/educational purposes only. I write these blogs as an expression of my passion for wellness and with the hope to be able to help as many people as possible. Therefore, I would encourage anyone seeking mental health advice to contact a therapist in your area who can better evaluate your situation and provide you with case-specific information for treatment. Also remember, if you are experiencing an emergency, contact 911 or present yourself to your nearest emergency room.
Thanks for reading.
Latest Posts
What Therapy IS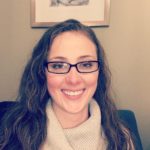 By:
Ashley Carter Youngblood
September 19, 2023