How to Manage Stress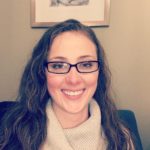 By:
Ashley Carter Youngblood
December 4, 2017
no comments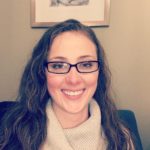 Categories:
How to Manage Stress
[As printed in The Women's LifeStyle Magazine of Greater Kalamazoo, September 2017 Edition]
Let's face it: we are all busy. There is a lot to balance as women – work; family; friends; hobbies. But, how do we manage it all? How to we take care of ourselves and also manage the stress of the day-to-day?
Stress is not Necessarily Bad
One thing to remember is that not all stress is bad. The stress response is survival. It is the hard-wired brain response that allows our bodies to be ready to fight or flee that predator we stumble across in the jungle. Stress is also what helps us perform under pressure. So, while stress can be… well… stressful, we cannot escape it and we need to learn how to manage it.
Where to Begin
While it is true that we cannot escape it, we also cannot be healthy in a chronic state of stress. According to the American Psychological Association, chronic stress can result in things like headaches, chronic muscle tension, heart issues, menstrual irregularities, and prolonged stomach issues. No one wants that! So, this means that we must find a way to manage our stress.
If we are going to manage stress, we need to remember that it is not the emotions themselves that create stress, it is our response to them. For example, when is the last time "white-knuckling it" while telling yourself "I can't be angry!" helped? We need take a step back and remember to tap into our bodies and do things that naturally reduce our stress.
Stress Management Tips
1) Give yourself permission to relax. – If we are constantly on the go, we tend to forget about ourselves. So, do something fun and relaxing for yourself to bring your stress level down, even if it is just for five minutes.
2) Listen to your body. – How do your shoulders feel as you read this article? Are they at your ears? If so, let them drop. What is your breathing like? Are your breaths shallow? If so, take a moment to focus on filling your lungs as full as they will go. Use the natural wave of the breath to ground you and bring you back to the present moment.
3) Know your limits. – I hate to be the bearer of bad news but you cannot do it all. As awesome as you are, it is just not possible. When you are already overwhelmed, know when to stop taking things on. Allow yourself to not do it all and know when to ask for help. As women, we tend to want to help everyone before ourselves. But, don't forget to make yourself a priority, too.
4) Be mindful. – I'm going to pause here for a bit. As a therapist, I have seen a lot of stress. But, the biggest thing I have learned is that stress, ironically, gives itself its power. Our fear of stress, the anticipation, and the stories we tell ourselves about what it "will be like" make it worse. So, practice these tips by giving yourself permission to take time and listen to your body. Accept your emotions, bodily sensations, and inner dialogue about the situation without judgment. When you are reading this article, really read this article, when you are taking a shower, really be in the shower. Use small moments to re-focus your attention.
I final thing to remember is that stress and anxiety often feel the same. So, if you just can't shake your stress, consider talking with a professional to manage those symptoms. Let reaching out be a way that you practice caring for yourself.
~Ashley Carter Youngblood, LMSW, LMFT, CADC, ADS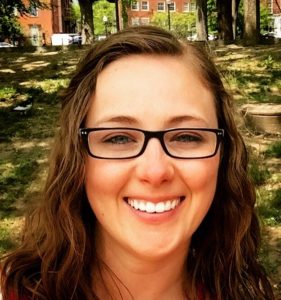 Ashley Carter Youngblood is both a fully-licensed Clinical Social Worker and Marriage and Family Therapist who has been in the field since 2007. She offers counseling at Inner Peace Counseling, PLC for those in Kalamazoo, Portage, Mattawan, Battle Creek, Paw Paw, and the surrounding areas of Southwest Michigan. She is passionate about her work with clients, whether it's providing individual counseling, couples counseling, family therapy, or life coaching. Her specialties include holistic healing/mindfulness, counseling for women, anxiety, couples counseling, and addictions/substance abuse.
I welcome you to contact me or leave any questions or feedback you have about this post. Please keep in mind that the above information is the opinion of an individual, should not be considered medical advice, and is for entertainment/educational purposes only. I write these blogs as an expression of my passion for wellness and with the hope to be able to help as many people as possible. Therefore, I would encourage anyone seeking mental health advice to contact a therapist in your area who can better evaluate your situation and provide you with case-specific information for treatment. Also remember, if you are experiencing an emergency, contact 911 or present yourself to your nearest emergency room.
Thanks for reading.
Latest Posts
What Therapy IS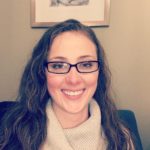 By:
Ashley Carter Youngblood
September 19, 2023