For the love of Dog!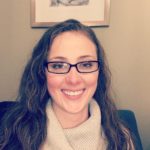 By:
Ashley Carter Youngblood
February 9, 2017
no comments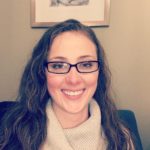 Categories:
For the love of Dog!
[As printed in Greater Kalamazoo's Women's LifeStyle Magazine, February 2017 Edition]
If you have ever had a dog (or any pet), you know the love they offer. To pet owners, animals are not simply pets. They are members of the family. Recently, this love that our furry friends bring to our lives has been given more attention by the scientific community. We now know that the human-animal bond is a love that can actually be measured by science.
Understanding the Love of Animals
The field of visiting therapy animals has long functioned on the understanding that the mere presence of animals can help reduce blood pressure, improve immune response, slow heart rate, improve sleep, improve mood, reduce stress, and improve heart health. Harvard's Medical School has even published articles that document how those who have dogs live longer than those who don't own pets, or even those who own cats. Could it be the active lifestyle dogs encourage? Or, is it the love they offer?
The National Institute of Health also offers articles on this topic. It turns out that the bonding hormone that is released for humans during breastfeeding and sex, Oxytocin, is also released by both pets and their owners when interacting with each other. This "love hormone", in addition to "mirror neurons," which are neurons whose only function is to detect and reflect the emotions of other beings, are what makes the relationship between owners and pets pleasurable. It is a chemical reflection of love.
Specifically for dogs (as most of the recent research has been focused on them given their stunningly human-like behaviors), the amount of eye contact a dog has with their owner can be a measure of this love. Looking at his owner, Rover gets a flood of Oxytocin. So, chances are he may follow you around, not just when he's looking for food or wants to be petted. With Rover's eye contact, he is sharing his love with you. He is speaking a language that only the dance of our hormones understands.
This proves what pet owners have always known. They are not just animals. So, scoot over to your furry friend and give them a pat. Let the Oxytocin do its job.
Healing from the Loss of Such a Love
For those pet owners who have been told to simply "get over" the death of a pet as "it was just a cat," this couldn't be farther from the truth. Working through the grief of losing a pet is not unlike working through the loss of a human companion. Some would argue that the love of your animal is even more pure than the love any human could offer.
After the death of a pet, often people grow to understand just how much of a role the pet had in their life. It may be strange to come back to an empty home or go for a run by yourself. So, if you need rest, take it. Maybe honor the life of your late loved one with a memory book or a token of appreciation, like a paw print ornament that speaks to the love that you shared. If all else fails, get some professional help to help you achieve this closure.
Whatever you do, find a way to celebrate the love, both chemical and emotional, between you and your pet.  After all, in the words of Bernard Williams, "There is no psychiatrist in the world like a puppy licking your face." That's love in its purest form.
~Ashley Carter Youngblood, LMSW, LMFT, CADC, ADS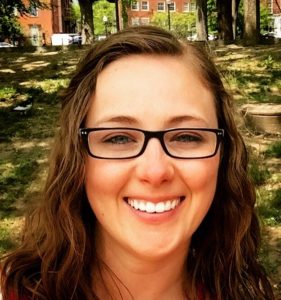 Ashley Carter Youngblood is both a Fully-licensed Clinical Social Worker and Marriage and Family Therapist who has been in the field since 2007. She offers counseling in Kalamazoo, Portage, Mattawan, Battle Creek, Paw Paw, and the surrounding areas of Southwest Michigan. She is passionate about her work with clients, whether it's providing individual counseling, couples counseling, family therapy, or life coaching. Her specialties include holistic healing/mindfulness, counseling for women, anxiety, couples counseling, and addictions/substance abuse.
I welcome you to contact me or leave any questions or feedback you have about this post. Please keep in mind that the above information is the opinion of an individual, should not be considered medical advice, and is for entertainment/educational purposes only. I write these blogs as an expression of my passion for wellness and with the hope to be able to help as many people as possible. Therefore, I would encourage anyone seeking mental health advice to contact a therapist in your area who can better evaluate your situation and provide you with case-specific information for treatment. Also remember, if you are experiencing an emergency, contact 911 or present yourself to your nearest emergency room.
Thanks for reading.
Latest Posts
What Therapy IS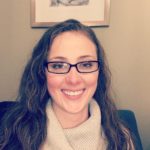 By:
Ashley Carter Youngblood
September 19, 2023