What to Do when a Loved One Needs Help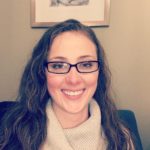 By:
Ashley Carter Youngblood
January 2, 2018
no comments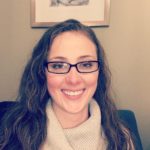 Categories:
What to Do when a Loved One Needs Help
[As printed in The Women's LifeStyle Magazine of Greater Kalamazoo, November 2017 Edition]
Behavioral health symptoms, whether addiction, anxiety, or those that threaten the safety of one's self or others, are intimidating. Watching a loved one suffer with symptoms that are hard to understand can leave us feeling confused and hopeless. But, there is hope! Treatment works. And, there are options.
Where to Start
Although we cannot force someone to get better, having an open discussion with your loved one about your concerns about their wellbeing is a great place to start. Use gentle words and share the specific emotions (e.g. scared, sad) you are experiencing so that your loved one feels supported, as opposed to blamed. For instance, as opposed to saying "You need help!" consider asking "How would you feel about getting support for dealing with ______(e.g. Anxiety)?" If you ask the loved one how they feel about it, they can feel involved in the process of help, as opposed to feeling like help is something you are doing to them. Asking questions about the symptoms will also give you a peek into whether they actually see the problem as a problem and if they are ready to get help for it.
Know your Resources
There are more resources than you probably realize for mental health issues. Here is a starter list if helpful resources:
For loved ones of those suffering with an addiction: Al-Anon (al-anon.org)
A local 24-hour information and resource hotline: 2-1-1
A local 24-hour crisis and suicide hotline: 381-HELP (4357)
National Sexual Assault Hotline: 1-800-656-HOPE (4673)
National Domestic Violence Hotline: 1-800-799-7233
National Suicide Prevention Hotline: 1-800-273-8255
Kalamazoo Community Mental Health (to identify services available to you): (269) 373-6000
Kalamazoo Community Mental Health Crisis Hotline: 1-888-373-6200
For the needs of the older population in the Kalamazoo area: Area Agency on Aging, (269) 373-5147
There isn't room to list all the resources here. But, you get the picture. Resources are out there.
These resources can be a way to address a crisis but can also be the stepping stone to finding resources in your area that can help you and your loved one on the path to recovery. Keep in mind, you can always use resources like Google to search for treatment centers or local therapists who treat a specific issue. And, if there is an emergency, remember to immediately contact 9-1-1 or take the person to the nearest emergency room.
Help Yourself
As the saying goes, "You can lead a horse to water but you can't make her drink". Although you may see your loved one's repeated symptoms as obviously harmful, if they aren't ready to get help, it's time to focus on helping yourself. Support your loved one. Remind them you are there for them and will be as involved as they want when they are ready to get help. But, don't enable. And, know your limits.
There is nothing harder than watching a loved one self-destruct. So, if they are not ready to seek treatment or therapy, consider getting some support for yourself in order to help you manage your stress. Then, as opposed to the blind leading the blind, you can serve as a guiding light to help your loved one find the help that they need. And, who knows, the change they observe in you may be a catalyst for them finally committing to get the support they deserve.
~Ashley Carter Youngblood, LMSW, LMFT, CADC, ADS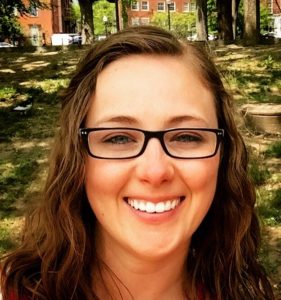 Ashley Carter Youngblood is both a fully-licensed Clinical Social Worker and Marriage and Family Therapist who has been in the field since 2007. She offers counseling at Inner Peace Counseling, PLC for those in Kalamazoo, Portage, Mattawan, Battle Creek, Paw Paw, and the surrounding areas of Southwest Michigan. She is passionate about her work with clients, whether it's providing individual counseling, couples counseling, family therapy, or life coaching. Her specialties include holistic healing/mindfulness, counseling for women, anxiety, couples counseling, and addictions/substance abuse.
I welcome you to contact me or leave any questions or feedback you have about this post. Please keep in mind that the above information is the opinion of an individual, should not be considered medical advice, and is for entertainment/educational purposes only. I write these blogs as an expression of my passion for wellness and with the hope to be able to help as many people as possible. Therefore, I would encourage anyone seeking mental health advice to contact a therapist in your area who can better evaluate your situation and provide you with case-specific information for treatment. Also remember, if you are experiencing an emergency, contact 911 or present yourself to your nearest emergency room.
Thanks for reading.
Latest Posts
What Therapy IS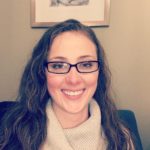 By:
Ashley Carter Youngblood
September 19, 2023