New Client Newsletter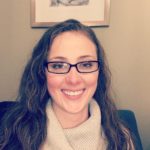 By:
Ashley Carter Youngblood
August 24, 2017
no comments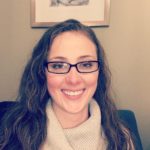 Categories:
New Client Newsletter
It is not uncommon for those new to therapy or me as a therapist to ask "What can I expect from therapy?". Here are some tips to help you make the most of our time together.
There are a lot of ideas about what "therapy" actually is. At it's core, therapy is the opportunity for growth. So, here are some important concepts to remember that will help us make the most of our time together and encourage your success.
1) Going to therapy means you are brave.
The sooner we can understand therapy to be a courageous step toward self-improvement, the sooner we can dismiss the myth that going to therapy means that someone is weak. I argue that to tell someone our deepest struggles is an act of brave vulnerability that not everyone will give you credit for. But, most importantly, you should give yourself credit for this. We start here.
2) View therapy as an investment in yourself.
If someone has a broken arm, we would tell them to go to the doctor. But, often people view therapy as a luxury that is not seen as a priority. Instead, I would encourage you to understand this time as an act of caring for yourself. You are devoting time (away from your job and family) and money to your investment. But, you are worth it! And, it is my job to help make that investment worth your while.
Because this time is for you, offer feedback, be open about what is helping and what isn't. I will not be offended. I will be thankful that you care enough about your investment to communicate what will make it valuable for you. This also means that…
 3) Being present is important.
This can be understood physically and emotionally. I recognize that therapy is often about someone's "readiness" to work on things that are often difficult to work through. But, if you come sporadically, often reschedule your appointments, or don't come at all, I am extremely limited in the help that I can offer.
I do have a "revolving-door policy" that welcomes people to work with me for a short time or to return after taking time off. But, I view our time as a commitment to you that I will be fully invested in. I will be on time and eager to talk to you at the time of our appointment, giving you my full presence – physically and emotionally. And, I have found that it is important to ask the same of you in order to get the results that you want.
4) Recognize that therapy is 90/10.
While just having someone to talk to can often create improvement in itself, I want more for you. Therapy is 10% of what we talk about/practice during our time together and 90% of what you practice in the times in between seeing each other. Since I can't go home with you, you can make the best investment in yourself by using your personal time to apply what we explore together.
5) Be open to trying new things.
Not everyone is the same. So, your healing will be a trial-and-error process. During our time together, I want to help make you the expert of yourself. But, since what you have been doing up until now hasn't been working, I encourage you to be open to trying new things. Often it is the very things we are resistant to or are nervous about that creates the most healing.
6) Bring your motivation.
It is amazing what I have been able to accomplish with those who are ready to make lasting changes in their life! Sometimes things click after only a couple sessions because people are so hungry to get to work. This makes change inevitable. You have nowhere to go but up. So, ask for book recommendations; browse my blogs; get motivated however you can.
This also helps to answer the common question of "how long will it take for me to feel better?". I know things are rough. But, doing the hard work for your self is the greatest gift you could offer yourself. So, here's the good news and the bad news: The speed and quality of your improvement is up to you. I have training and expertise but I don't have a magic wand. Let's work together to unlock your potential because, just like anything else, you get from therapy what you are willing to put into it.
I'm looking forward to our time together.
~Ashley Carter Youngblood, LMSW, LMFT, CADC, ADS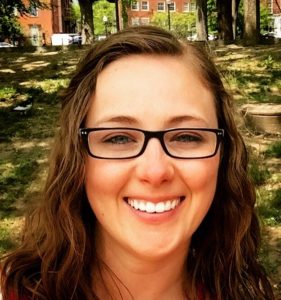 Ashley Carter Youngblood is both a Fully-licensed Clinical Social Worker and Marriage and Family Therapist who has been in the field since 2007. She offers counseling in Kalamazoo, Portage, Mattawan, Battle Creek, Paw Paw, and the surrounding areas of Southwest Michigan. She is passionate about her work with clients, whether it's providing individual counseling, couples counseling, family therapy, or life coaching. Her specialties include holistic healing/mindfulness, counseling for women, anxiety, couples counseling, and addictions/substance abuse.
I welcome you to contact me or leave any questions or feedback you have about this post. Please keep in mind that the above information is the opinion of an individual, should not be considered medical advice, and is for entertainment/educational purposes only. I write these blogs as an expression of my passion for wellness and with the hope to be able to help as many people as possible. Therefore, I would encourage anyone seeking mental health advice to contact a therapist in your area who can better evaluate your situation and provide you with case-specific information for treatment. Also remember, if you are experiencing an emergency, contact 911 or present yourself to your nearest emergency room.
Thanks for reading.
Latest Posts
What Therapy IS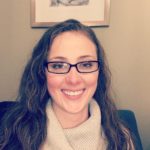 By:
Ashley Carter Youngblood
September 19, 2023