Should I Take Medication?: The Mental Health Dilemma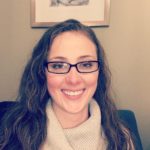 By:
Ashley Carter Youngblood
May 15, 2017
no comments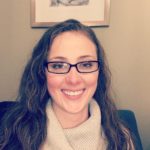 Categories:
Should I Take Medication?: The Mental Health Dilemma
[Published in Natural Awakening's magazine, May 2017 edition.]
As a holistic therapist, this is the question I get most often. To me, being holistic means looking at the whole picture of a person's health (e.g. mentally, physically, spiritually, financially, etc.). This includes living as naturally as possible with the Earth's resources and following the body's innate wisdom to address issues and move toward our natural, balanced state: homeostasis.
But, for issues of mental health, like anxiety, depression, and addiction, taking medication can be a matter of living well or not at all. And, for those living a holistic life, we may not be sure if we can be "truly" holistic while also taking prescription medication. We may feel like a "fraud" or get mad that our bodies don't react in a way that allows us to live our holistic values in every aspect of our lives. It's understandable to be frustrated. But, it is necessary?
The Argument for Medication
Medication has a whole host of benefits. First, mental health medication can get people through a crisis like a stressful life transition or losing a loved one. These situations are unplanned and temporary so they may require additional support via medication.
Then there are the chronic symptoms that need to be managed. Those with mental health diagnoses that feel like a rollercoaster, whether it's something like Bipolar Disorder or Obsessive Compulsive Disorder (OCD), medication may be needed to reduce symptoms enough to make daily functioning possible. Third, and perhaps most importantly, medication for mental health symptoms can lower the intensity of symptoms enough so that people can do the work to address the underlying causes of the symptoms.
We can't always expect a medication to magically take away symptoms. But, often symptom elimination isn't necessary. Research done by The National Institute on Mental Health and the Substance Abuse and Mental Health Service Administration suggest that the greatest and most sustained improvements are when medication is used alongside mental health treatment.
So, for those simply taking medication and hoping it will "fix" them, the results are likely to not be as good as they would be if that person was also seeing a therapist. Rarely are doctors going to prescribe a medication for mental health and not encourage you to see a therapist. Medication and therapy are a package deal, even if your doctor doesn't necessarily ask about what other steps you are taking to address your symptoms. And, if they don't inquire, ask questions. Share information. Be your own advocate.
The Argument against Medication
Then there are the side effects. Often it feels like the list of side effects for a medication is longer and more severe than for what the medication is originally prescribed. This is a valid concern. And, this is a major reason why people, even if they are prescribed medication for mental health symptoms, don't take it as they should.
(As a side note, if you or someone you love is in this situation, I would encourage you to talk with your doctor about GeneSight testing. With this recent medical advancement, a DNA sample taken from a simple mouth swab can be analyzed to provide you with genetic suggestions for what medications would work well with your body. It's an amazing scientific step to address concerns about side effects!)
At the end of the day, the reality is that medications are just medications. As I remind people: "Medication may help address your symptoms. But, it won't teach you coping skills." This is what medication lacks.
Although medication for mental health can "take the edge off" so that you can control your emotions better, medication does not teach you coping skills on how to better manage your symptoms. Nor does medication teach you effective communication skills for the relationships that are contributing to your stress.
This is why research suggests that medication be used while also working toward self-improvement in therapy. If medication can tone down the intensity of the symptoms long enough to address the causes underneath, real progress can be made.
The Verdict
Those for whom medication is a matter of life or death, by all means, take it! Don't let anyone talk you out of doing what is best for you. (We wouldn't try to talk someone who is Diabetic out of taking their Insulin, right?) And, talk with your doctor before making any changes. In this way, the act of listening to your Self about needing to take medication can be a holistic act to honor your own wisdom.
Know that taking medication does not make you weak nor does it mean that you are not "truly" living naturally. It simply means that you are brave enough to have identified an issue and are addressing it. Medication also does not have to be long-term. Consider taking medication during a time of stress in order to do the work in therapy that is needed to address the causes of such symptoms. Many people can do this and taper off the medication successfully in the future.
But, every body is different. No one but you knows what is best for you. At the very least, give yourself a chance. If you suspect there is an issue to address, either with medication or therapy, you are probably right. Respect yourself enough to look into your options. And, work with your support system to find the method of treatment that is right for you.
~Ashley Carter Youngblood, LMSW, LMFT, CADC, ADS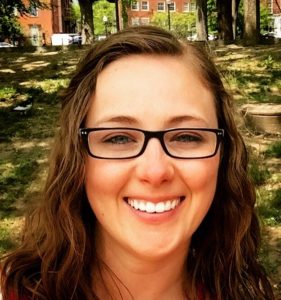 Ashley Carter Youngblood is both a Fully-licensed Clinical Social Worker and Marriage and Family Therapist who has been in the field since 2007. She offers counseling in Kalamazoo, Portage, Mattawan, Battle Creek, Paw Paw, and the surrounding areas of Southwest Michigan. She is passionate about her work with clients, whether it's providing individual counseling, couples counseling, family therapy, or life coaching. Her specialties include holistic healing/mindfulness, counseling for women, anxiety, couples counseling, and addictions/substance abuse.
I welcome you to contact me or leave any questions or feedback you have about this post. Please keep in mind that the above information is the opinion of an individual, should not be considered medical advice, and is for entertainment/educational purposes only. I write these blogs as an expression of my passion for wellness and with the hope to be able to help as many people as possible. Therefore, I would encourage anyone seeking mental health advice to contact a therapist in your area who can better evaluate your situation and provide you with case-specific information for treatment. Also remember, if you are experiencing an emergency, contact 911 or present yourself to your nearest emergency room.
Thanks for reading.
Latest Posts
What Therapy IS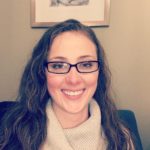 By:
Ashley Carter Youngblood
September 19, 2023