What is Meditation?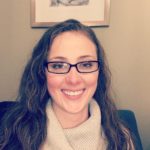 By:
Ashley Carter Youngblood
April 4, 2018
no comments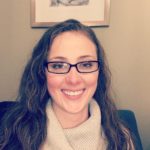 Categories:
What is Meditation?
[As printed in Natural Awakening's magazine, March 2018 edition.]
What do you think of when you think of "meditation?" If you are anything like me, the image of Rafiki, the wise Shaman monkey in The Lion King, comes to mind. I can see it now – him sitting under the shade of a tree with his legs crossed onto themselves; eyes closed; his hands contorted into some peculiar gesture. Sure, this can be meditation. But, it does not always have to be.
The Difference between Meditation and Mindfulness
Many people are unfamiliar with the difference between "meditation" and "mindfulness" as they are often mistaken as synonymous concepts. Mindfulness is a non-judgmental approach to the observation of one's thoughts, feelings, and actions in the present moment. Meditation is simply intentional time and space dedicated to doing this.
When I host meditation groups, I remind people that, for as many people as you ask "What is meditation?" or "What is mindfulness?", you will get that many answers. So, there is no "right" way to do meditation. Some people sit down, lay down, or walk. Still others find that they have honed their skills of mindfulness so much that they can be talking with a loved one and, all the while, remain present, non-judgmental, and observant, displaying mindfulness.
You can be mindful without meditating. But, you cannot meditate without being mindful. Mindfulness is a precursor to being able to use meditation as an activity to observe and accept the mind as it is.
Breaking the Stigma
In addition to images of The Lion King's Rafiki, your mind may conjure up images of specific religions related to meditation. It is true that certain religious traditions (e.g. Buddhism and Hinduism) use meditation as a tool for achieving higher levels of spirituality. But, it is far past the time that we broke the stigma of meditation as being possible only for those who are religious or only as a symbol of religious expression.
Because meditation is a non-judgmental awareness of the present moment, we can also practice removing our judgments about meditation's association with religion. Atheists, children, agnostics, the elderly, and devout Catholics alike can meditate. There are no prerequisites as that would defeat the entire purpose of practicing being present in the moment as you are.
Meditation is a Brain-Changer
In a famous partnership with neuroscientist Richard Davidson and The 14th Dalai Lama that occurred in the early 2000s, we begun to learn the power of meditation as it relates to the brain. This early research, and many more studies since then (Don't believe me? Google it!), demonstrate the power of meditation to improve focus, memory, aging, learning, stress management, and consciousness, to name a few. When neurologists hooked up meditating monks to brain scans, they found that those who have an intimate relationship with meditation can actually change their brain waves and the intensity of the waves.
Now, these results are fun to read about. But, what does that mean for our daily life? It means that meditation is a brain-changer! Experiments on the brains of meditators demonstrate that such changes are not only short term, but can produce lasting changes that actually re-wire and re-size the brain in all the right places.
So, just like physical exercise, meditation can be the mental exercise that keeps you healthy, fit, and resilient. I have spoken to many who believe that meditation has been the single-most influential factor in their mental health. I have found this to be true in my own life, as well.
How to Find the Time
One of the major barriers to meditation is the ability (or willingness, let's be honest) to find the time. Ironic how we cannot find time in the present moment to focus on the present moment, huh? But, do not complicate things. Do what you can. Get creative. Do what works for you.
Unless you have years of meditation practice under your belt, you probably cannot just sit for an hour and meditate. That is okay. Start small. Are you willing to devote 5 minutes to focusing on your breathing in your car on your lunch break? Can you squeeze in 10 minutes of sitting in a quiet back room in your home after the kids are in bed?
Remember that meditation is two things: 1) a practice 2) exercise. You would not expect to build muscle for running a marathon if you had not taken any steps practicing your run, right? Similarly, you get out of meditation what you put into it. Start small (even very small, maybe!) so as to not intimidate yourself. Then see if you can increase your time meditating by just a minute or so every day or even week or month.
Remind yourself that meditation, like physical exercise, is something that you do for your health. Devote yourself to the skill and practice of it, as you would to anything else that you feel is important for your well-being.
Where to Start
With this article, I may have convinced you to start exploring meditation. But, you may be asking yourself "Where do I start?" or "How do I even do this?" I am glad you asked! Luckily, my article next month, titled "How to Meditate," is a sequel to this one and will help you to start practicing. In the meantime, identify your designated quiet area, block off some time, and get cozy. See you next month!
~Ashley Carter Youngblood, LMSW, LMFT, CADC, ADS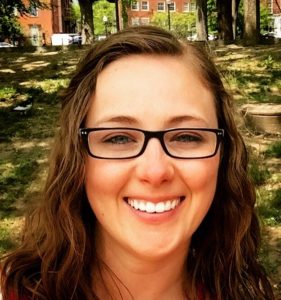 Ashley Carter Youngblood is both a fully-licensed Clinical Social Worker and Marriage and Family Therapist who has been in the field since 2007. She offers counseling at her woman-owned business, Inner Peace Counseling, PLC, for those in Kalamazoo, Portage, Mattawan, Battle Creek, Paw Paw, and the surrounding areas of Southwest Michigan. She is passionate about her work with clients, whether it's providing individual counseling, couples counseling, family therapy, or life coaching. Her specialties include holistic healing/mindfulness, counseling for women, anxiety, couples counseling, and addictions/substance abuse.
I welcome you to contact me or leave any questions or feedback you have about this post. Please keep in mind that the above information is the opinion of an individual, should not be considered medical advice, and is for entertainment/educational purposes only. I write these blogs as an expression of my passion for wellness and with the hope to be able to help as many people as possible. Therefore, I would encourage anyone seeking mental health advice to contact a therapist in your area who can better evaluate your situation and provide you with case-specific information for treatment. Also remember, if you are experiencing an emergency, contact 911 or present yourself to your nearest emergency room.
Thanks for reading.
Latest Posts
What Therapy IS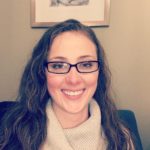 By:
Ashley Carter Youngblood
September 19, 2023