What Women Need to Know about Anxiety and Depression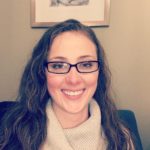 By:
Ashley Carter Youngblood
October 23, 2016
no comments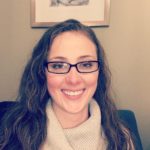 Categories:
What Women Need to Know about Anxiety and Depression
[As printed in Greater Kalamazoo's Women's
LifeStyle

Magazine, October 2016

 Edition]

We all deal with times of stress and sadness in our lives. But, how does one know when those emotions are just temporary feelings or whether they suggest something more serious, like an anxiety or depressive disorder?

Sources like The Anxiety and Depression Association of America and The Mayo Clinic agree that women are twice as likely as men to have either an anxiety or depressive disorder. This is complicated by the fact that anxiety and depression often co-exist, complicate one another, and can be precipitated by life events unique to women, such as pregnancy and childbirth. Even differences in biology have been suggested by such experts to be a key component in why the female brain cannot manage stressors in the same way as the male brain.

The World Health Organization reports that 1 in 3 women deal with an anxiety or depressive disorder at some point in their lives. Think of three women you know. At least one of them is dealing with symptoms that go beyond a mere fleeting "sadness" or struggle to manage stress.

Anxiety or depressive disorders are defined by The Diagnostic and Statistical Manual of Mental Disorders as causing "significant impairment in social, occupational, or other important areas of functioning." Therefore, anxiety and depressive disorders are not mere sadness or stress. They look like difficulty getting out of bed, completing daily tasks, enjoying pleasurable activities, maintaining interest in hobbies, sleep issues, and avoiding situations out of concern of stressors being present, to name a few. This means that anxiety or depressive disorders are not fleeting, but persist for longer periods of time and have more severe symptoms.

Because 1 out of 3 women experience anxiety or depression, we all know at least one woman who is affected by such symptoms. It may even be us. The next question is "what do I do now?" Here's how to help the beautiful, strong individuals you know who are having challenges with such symptoms:

1) Recognize that someone dealing with an anxiety or depressive disorder cannot simply "stop worrying" or "stop being sad." The brains of those who have an anxiety or depressive disorder work differently than the average brain. So, telling them to "get over it" will not be particularly helpful.

2) Support the person by listening and offering words of encouragement. This can look like empathetic statements about the emotions they are experiencing, asking what they need to feel supported, or encouraging them to seek professional help with someone like a psychiatrist, a therapist, a community organization, or by getting help within their spiritual community. Even offering to accompany someone to an appointment can help them to take the first step that is hard to do alone.

3) Encourage doing activities of enjoyment. The irony of anxiety and depression is that often the things we want to do the least, we need to do the most. Go for a walk. Talk to a loved one. See a funny movie. Do something healthy that makes the person feel good.

4) Lastly, on a more serious note… if symptoms become so serious that the individual is thinking about harming themselves, immediately call 9-1-1 or take them to the nearest emergency room. Anxiety and depressive disorders can rob people of a quality of life. So, they deserve the appropriate attention when medically necessary.
Although anxiety and depressive disorders can be serious and require attention, they are nothing to fear. We all have moments when the world feels heavy. It's knowing when it is something more than just temporary anxiety or depression that is the essential first step.

~Ashley Carter Youngblood, LMSW, LMFT, CADC, ADS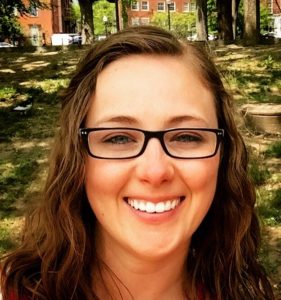 Ashley Carter Youngblood is both a fully-licensed Clinical Social Worker and Marriage and Family Therapist who has been in the field since 2007. She offers counseling in Kalamazoo, Portage, Mattawan, Battle Creek, Paw Paw, and the surrounding areas of Southwest Michigan. She is passionate about her work with clients, whether it's providing individual counseling, couples counseling, family therapy, or life coaching. Her specialties include holistic healing/mindfulness, counseling for women, anxiety, couples counseling, and addictions/substance abuse.
I welcome you to contact me or leave any questions or feedback you have about this post. Please keep in mind that the above information is the opinion of an individual, should not be considered medical advice, and is for entertainment/educational purposes only. I write these blogs as an expression of my passion for wellness and with the hope to be able to help as many people as possible. Therefore, I would encourage anyone seeking mental health advice to contact a therapist in your area who can better evaluate your situation and provide you with case-specific information for treatment. Also remember, if you are experiencing an emergency, contact 911 or present yourself to your nearest emergency room.
Thanks for reading.
Latest Posts
What Therapy IS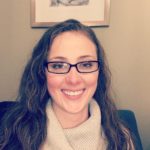 By:
Ashley Carter Youngblood
September 19, 2023