How to Support a Loved One in Therapy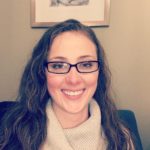 By:
Ashley Carter Youngblood
May 30, 2018
no comments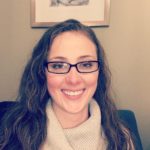 Categories:
How to Support a Loved One in Therapy
[While my time meeting with clients is focused how I can help them directly, it has struck me that it is also important to address the culture of change that therapy creates among loved ones. Therefore, please accept this letter one as guidance on how to support a loved one in therapy.]
Dear Supportive Loved One,
An important person in your life has decided to learn more about themselves, including their strengths and struggles. Diving deeper into the depths of ourselves in not an easy or comfortable thing. Therapy is pursued by thousands of people a day but it can be emotionally demanding. You may see shifts and hopefully, over time, you see improvements.
Please know that, during this time, things may feel different. Your loved one is learning to interact with the world in a different way. They are taking a brave step to learn more about themselves and to make a conscious effort to invest in themselves – mind, body, and spirit. My goal is to empower your loved one to have a new level of awareness, confidence, and knowledge so that they can know how to better function in the world. I hope to be able to help them find a way to be more healthy and, therefore, more-fully themselves.
You may want to ask questions about what therapy is about and what your loved one is talking about in therapy. Such curiosity is understandable. If your loved one would like to share, they will. However, if therapy represents a safe place where they can make themselves a priority and look in the face of difficult emotions (as I hope it is), they may not want to share. That is okay, too. Simply honor that choice and perhaps ask how else you may be able to be supportive.
Even if your loved one doesn't directly ask you to be supportive, offer it. Be encouraging. Acknowledge improvements. Ask questions. You can help encourage their growth in therapy with your support outside of the therapy office. Allow them their time. Allow them their space.
If therapy is successful (and I will do everything within my power to allow that to be the case), you will see changes. I will be encouraging your loved one to try new things. Healing is a trial-and-error process and often we don't even know what needs to be healed until we try new things and sit with our own emotions.
Although your loved one may be unhappy with certain aspects of their life now, that does not mean that it will be easy to change. Even during the commitment of therapy, they may be nervous to change. We are often comfortable with our patterns, even if they are not helpful to us. This is normal. Again, just offer support. If you are not sure what to do to support your loved one, ask graciously.
Writing this letter is a recognition that you want your loved one to feel better, too. So, remember that your support and encouragement is essential. Allow your loved one's change to help bring you closer together.
Thank you in advance,
Ashley Carter Youngblood, LMSW, LMFT, CADC, ADS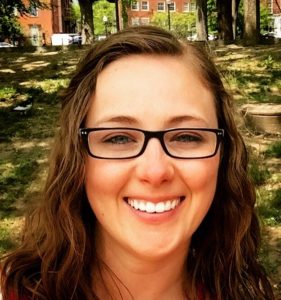 Ashley Carter Youngblood is both a fully-licensed Clinical Social Worker and Marriage and Family Therapist who has been in the field since 2007. She offers counseling at her woman-owned business, Inner Peace Counseling, PLC, for those in Kalamazoo, Portage, Mattawan, Battle Creek, Paw Paw, and the surrounding areas of Southwest Michigan. She is passionate about her work with clients, whether it's providing individual counseling, couples counseling, family therapy, or life coaching. Her specialties include holistic healing/mindfulness, counseling for women, anxiety, couples counseling, and addictions/substance abuse.
I welcome you to contact me or leave any questions or feedback you have about this post. Please keep in mind that the above information is the opinion of an individual, should not be considered medical advice, and is for entertainment/educational purposes only. I write these blogs as an expression of my passion for wellness and with the hope to be able to help as many people as possible. Therefore, I would encourage anyone seeking mental health advice to contact a therapist in your area who can better evaluate your situation and provide you with case-specific information for treatment. Also remember, if you are experiencing an emergency, contact 911 or present yourself to your nearest emergency room.
Thanks for reading.
Latest Posts
What Therapy IS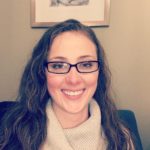 By:
Ashley Carter Youngblood
September 19, 2023