Why People Go to Therapy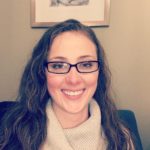 By:
Ashley Carter Youngblood
September 21, 2016
one comment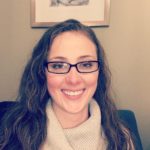 one comment
Categories:
Why People Go to Therapy
As Robert Frost wrote many years ago,
"Two roads diverged in a wood, and I—
I took the one less traveled by,
And that has made all the difference."
People seek counseling services for a variety of reasons. Sometimes I see people for a short time to help them cope with the death of a loved one. Sometimes people come in specifically wanting to help repair their partnership in order to avoid separation. Sometimes people just need a listening ear when they are not feeling supported or are feeling a little "lost".
There is no need for stigma about "seeing a therapist". Going to "therapy" or seeing a counselor doesn't mean that there's anything wrong with you. In fact, I would argue that it means that you are brave enough to ask for help about the direction in which you are moving. So, way to go if you are considering taking this courageous step!
Reflecting on my own work as a counselor, I hope that I can begin to break down the stigma of "therapy". I am just a human trying to help another human. I don't have all of the answers. But, I am willing to ask questions with you and explore your answers.
The days of the Freudian concept of a woman laying on the couch while her expert male therapist interprets her dreams are over. In my work with clients, I want to create a casual, yet professional, atmosphere. Telling a stranger your deepest darkest secrets isn't a comfortable thing to do. So, feeling comfortable with the person you are seeing is an important first step.
This leads us to the "why" of therapy. Why would someone want to meet with a stranger and tell them their deepest, darkest secrets? Although jumping into the metaphorical "deep end" of emotions doesn't usually happen right away, therapy is about support.
When you, like Robert Frost, see two paths ahead of you, it is hard to know which one to choose. Maybe there are even more than two paths. Maybe there are a dozen. Life can get overwhelming with all of the choices we have to make. Think of the toothpaste isle. There used to be a couple options. Now there is Crest, Sensodyne, Colgate, Arm & Hammer, Oral-B, and Aquafresh, just to name a few! Then, there are the kinds of toothpaste – repairing, maximum freshness, whitening, gentle, and cavity protection. The options are overwhelming!
In this way, life can be like the toothpaste isle. (I bet you didn't think this blog was going to talk about toothpaste, did you?) When we are at a point in our life, whether younger or older, when we are diverged between multiple paths, a third party who is not invested in which path is "right" for us can make all of the difference. Even as a therapist, I have the knowledge, I have the training. But, sometimes it is difficult for me to step outside myself to determine what I need to do or what is reasonable in a particular situation.
This is especially the case for those who are dealing with a history of unhealthy relationships, substance abuse, or mental illness. For those who are in an abusive relationship, those with a history of trauma, those who are dealing with an addiction, or those who have symptoms of things like anxiety, depression, Bipolar Disorder, or Schizophrenia, therapy may be a necessity in order to stay well. The reality, though, is that most people are like Robert Frost. They do not go to therapy for the rest of their life. They come in, have someone help them start in a direction that improves their life, and allows that difference to be enough.
The beauty of therapy is that, although a counselor may make certain recommendations based on your symptoms and situation, you can define therapy however you want. Use therapy for what is was meant for – talk to your therapist about your goals. Plenty of people come in to see me only a couple times to get through a crisis. Some people want to be seen long term. Some people start and want to take a break when they feel overwhelmed by the process of change. Others agree, after being in therapy for a time, that they are ready to handle life on their own but come in for "booster sessions" every couple months to make sure they stay on the right track.
Whatever your path, follow your own wisdom. If you feel that you need some extra support, get it. If you are asking, it probably means that you deserve it. But, whatever the structure, allow it to make "all the difference".
~Ashley Carter Youngblood, LMSW, LMFT, CADC, ADS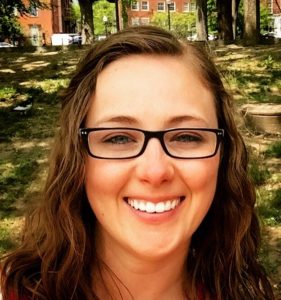 Ashley Carter Youngblood is both a fully-licensed Clinical Social Worker and Marriage and Family Therapist who has been in the field since 2007. She offers counseling in Kalamazoo, Portage, Mattawan, Battle Creek, Paw Paw, and the surrounding areas of Southwest Michigan. She is passionate about her work with clients, whether it's providing individual counseling, couples counseling, family therapy, or life coaching. Her specialties include holistic healing/mindfulness, counseling for women, anxiety, couples counseling, and addictions/substance abuse.
I welcome you to contact me or leave any questions or feedback you have about this post. Please keep in mind that the above information is the opinion of an individual, should not be considered medical advice, and is for entertainment/educational purposes only. I write these blogs as an expression of my passion for wellness and with the hope to be able to help as many people as possible. Therefore, I would encourage anyone seeking mental health advice to contact a therapist in your area who can better evaluate your situation and provide you with case-specific information for treatment. Also remember, if you are experiencing an emergency, contact 911 or present yourself to your nearest emergency room.
Thanks for reading.
Latest Posts
What Therapy IS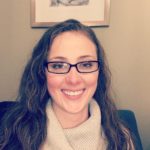 By:
Ashley Carter Youngblood
September 19, 2023