Counseling Professional Women: A Passion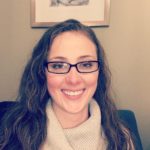 By:
Ashley Carter Youngblood
September 30, 2022
no comments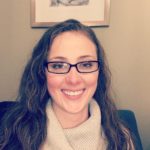 Categories:
Counseling Professional Women: A Passion
The Realities of Being a Woman
Let's face it: there are some harsh realities of being a woman in the workplace. General topics like sexual harassment, discrimination, maternity leave, the gender pay gap, and being passed over for promotions immediately come to mind. But, what about if you are a leader at your workplace in the Kalamazoo, Portage, or Battle Creek areas of Michigan? Being a professional woman, on top of being a woman who leads, can have some major implications on stress, relationships, and mental health. That's where counseling professional women can help!
The Statistics
Although we make up half of the population, women hold just 20% of leadership seats in government globally.*
Men tend to be promoted based on potential, whereas women are promoted based on performance.*
White women are paid only 80 cents to a man's dollar. For African American women, that's 62.5 cents and for Hispanic women it's 54.5 cents.
Women who desire to have children worry about "losing it all" related to having conflicts between being a responsible parent and a dedicated professional.*
Women tend to consistently underestimate and undervalue themselves, often attributing their success to "a great team" or "getting lucky".*
When a man is successful, he is liked more by both men and women. When a woman is successful, both men and women like her less!* Competence and "niceness" are both requirements for women but men are rarely required to be "nice" or nurturing and, in fact, may be criticized if they are.
A study that explored negotiations determined that 57% of males worked to negotiate a higher offer even straight out of college. Only 7% of women attempted this.* Men are assumed to ask for a higher value because they are "go-getters"; whereas women asking for a promotion/bonus/raise often are viewed more negatively.
Men tend to apply for jobs even when they meet only a minority of the job requirements, while women tend to only apply when they feel they meet all of them, thinking something like "I'm not ready to do it".*
A 2003 business school study found that, with exactly the same resume but only the first name switched from male-sounding to female-sounding, those polled changed their views of thinking the person was a quality colleague to someone that was not even a desirable colleague.*
*You can find the research to support these statistics in several of the books we recommend to clients on the topic of female empowerment in the workplace: http://kalamazoo-counseling.com/resources/.
Do any of these sounds familiar to you? Research shows the power of how the above data affects the lives of professional women. The bad news: such patterns have long-term negative consequences (for professional women, partners, and employers). The good news: such patterns are changeable. You can find your voice as a woman, whether in the workplace or in life. In fact, that's one of my specialties!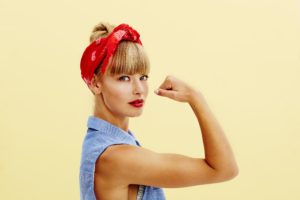 What Counseling Professional Women Looks Like
A Message from Ashley:
When we, especially as women, don't ask for something, we don't get it. So, reach out! If you're struggling to get along with co-workers, battling that B-word that others tend to use to describe assertive and driven women, or want to be more empowered at work, it's okay to reach out and learn how to better use your strengths. Given that, "Empowered women empower women", I enjoy counseling professional women as almost a business-coach of sorts. In addition to owning my own therapy office in Kalamazoo, I own a coaching business that includes supporting other professionals find their voice and empower themselves as they explore their own mental health and life goals.
Being a successful professional woman is not about being more like a man. Women are caught in a catch-22 because, if they act "more like a man", they tend to be liked less. Counseling professional woman is about helping you find your voice and your own empowerment so that you can be more yourself. Are you naturally nurturing and don't want to push that aside simply because others may see you as a "pushover"? Great! I can help you find the balance between being assertive and relational but also doing what you need to do as a professional and not apologizing for doing your job well. Do you tend to over-compensate past discrimination by being gruff? Okay. Let's help you find that line where you can use your strength of confidence but also "play the game" enough to get done what you need to get done in your position. Mix opposites. Experiment. Give yourself permission to break molds or expectations. As a woman, given the catch-22, you'll likely never be able to meet them all anyway.
Counseling Professional Women – Why?
Much of the above information is founded on a Ted Talk (which you can find by clicking here to link to our YouTube channel) about how there are too few women leaders and what we can do about it. While counseling professional women isn't necessarily about you getting a promotion, a raise, applying for that job that scares you, or better managing relationships at work, it can be. Counseling professional women is about you finding yourself and finding the confidence that helps you. Counseling professional women is about not making apologizes for doing your job well or making that assertive business decision. Counseling professional women is about helping you find your true potential, as a professional and, if you want, as the leader you can be.
~Ashley Carter Youngblood, LMSW, LMFT, CADC, ADS, NNP, CIMHP, CNRC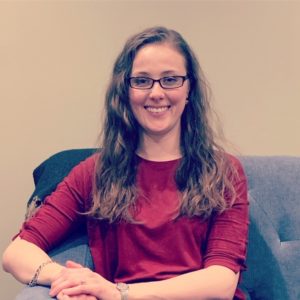 Ashley Carter Youngblood is a licensed Clinical Social Worker, licensed Marriage and Family Therapist, and a Certified Integrative Mental Health Professional, Nutrition Network Professional, and Certified Nutrition Recovery Coach who has been in the field since 2007. She offers counseling at her woman-owned business, Inner Peace Counseling, PLC, for those in Kalamazoo, Portage, Mattawan, Battle Creek, Paw Paw, and the surrounding areas of Southwest Michigan. She is passionate about her work with clients, whether it's providing traditional individual counseling, life coaching, acupuncture, or Amino Acid Therapy for mental health symptoms. Her specialties include holistic healing, counseling for women, anxiety, nutritional interventions for mental health, and support for Highly Sensitive People/Empaths.
I welcome you to contact me or leave any questions or feedback you have about this post. Please keep in mind that the above information is the opinion of an individual, should not be considered medical advice/treatment, and is for entertainment/educational purposes only. I write these blogs as an expression of my passion for wellness and with the hope to be able to help as many people as possible. So, for more information about how to safely navigate this website and to what terms you are agreeing upon use, visit my Disclaimer page. And, as always, if you are experiencing an emergency, contact 911 or present yourself to your nearest emergency room.
Thanks for reading.
Latest Posts
What Therapy IS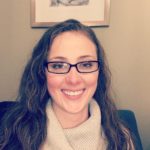 By:
Ashley Carter Youngblood
September 19, 2023