How to Re-Integrate Socially After COVID-19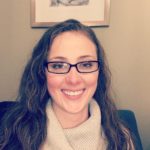 By:
Ashley Carter Youngblood
May 22, 2022
no comments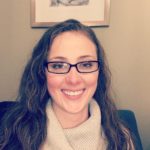 Categories:
How to Re-Integrate Socially After COVID-19
Where to Start
These past couple years have been beyond difficult for us all. We have laughed, cried, felt like we are living in a Hollywood movie, and worked to adjust to constant uncertainty and changing expectations. Even with various restrictions being removed related to social distancing and isolation mandates, in addition to COVID-19 infection numbers dropping, many of us may still not know how we feel about social interactions, masking up, or what feels "safe."
While restrictions and recommendations can be helpful in guiding behavior, when they are removed or changed, it is not as if we can emotionally simply leave the past in the past and be suddenly fine with a new set of expectations and standards. Therefore, as our society continues to shift and define a new normal, keep in mind that there will be stages to take as one re-integrates back into life.
Listen to Yourself
Lesson one in self-care is always "listen to what you need." The challenge with COVID-19 as a social experience is that, much of the time, people do not know how they feel about it all. It is hard to find the line between respectful caution and unhelpful fear. Constant messages of panic and warning from news sources also do not help us to regulate our extreme emotions on the topic. Therefore, the first step to re-integration is: before attending an event, masking up, getting a vaccination, or making travel plans, listen to what feels right to you or what feels like too much.
Allow for Shifts
As is reflective of the constant shifting during the pandemic, how we feel and what feels safe and important will likely shift. This is okay, too. Allow yourself to feel good about something one day and hesitant on the next. You are a different person with a different set of needs each day. All you can do to honor yourself during this crazy time is to listen to your needs, even (and perhaps especially!) when they shift.
Give Yourself Time
Life will probably not feel completely "normal" for a while. So, as you listen and allow for changes in your needs, emotions, and expectations, remember to be patient with yourself. It will take time to unwind the complexities of COVID-19 as an illness, just like it will take you time to sort out over time how exactly you feel about it all and what feels appropriate in response.
Create Dialogue
One of the most challenging parts of the COVID-19 experience for people is that it has been polarizing, whether politically, related to vaccination expectations, or even what is believed to constitute "appropriate" and "respectful" behavior. So, how you feel and respond to changes in restrictions and standards related to COVID-19 are likely not going to be the same as your co-workers, father, or friends. Therefore, if there is something that makes you uncomfortable (e.g. returning to working in-person at your office, colleagues being unmasked), create dialogue! In a respectful, calm, and collaborative way, share with those you trust what is difficult for you about a certain situation and see if there is a compromise that can be made to adjust as best as possible to the changing needs, emotions, and expectations of this time.
Get Support
Even if people differ from you in how you feel about this re-integration, remember that you matter. If you are struggling with the anxiety that has, frankly, become commonplace during this pandemic, get the support you need. Find like-minded friends who can support you socially in the way that feels right to you. Perhaps consider being honest with yourself and talking with your doctor or finding a therapist if the stress of it all has become so much that professional help would be beneficial. Above all, know that you are not alone in having difficulty adjusting and re-integrating! We have all been in this together and we can all do this together!
~Ashley Carter Youngblood, LMSW, LMFT, CADC, ADS, NNP, CIMHP, CNRC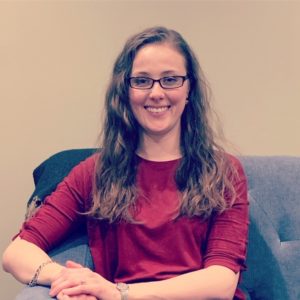 Ashley Carter Youngblood is a licensed Clinical Social Worker, licensed Marriage and Family Therapist, and a Certified Integrative Mental Health Professional, Nutrition Network Professional, and Certified Nutrition Recovery Coach who has been in the field since 2007. She offers counseling at her woman-owned business, Inner Peace Counseling, PLC, for those in Kalamazoo, Portage, Mattawan, Battle Creek, Paw Paw, and the surrounding areas of Southwest Michigan. She is passionate about her work with clients, whether it's providing traditional individual counseling, life coaching, acupuncture, or Amino Acid Therapy for mental health symptoms. Her specialties include holistic healing, counseling for women, anxiety, nutritional interventions for mental health, and support for Highly Sensitive People/Empaths.
I welcome you to contact me or leave any questions or feedback you have about this post. Please keep in mind that the above information is the opinion of an individual, should not be considered medical advice/treatment, and is for entertainment/educational purposes only. I write these blogs as an expression of my passion for wellness and with the hope to be able to help as many people as possible. So, for more information about how to safely navigate this website and to what terms you are agreeing upon use, visit my Disclaimer page. And, as always, if you are experiencing an emergency, contact 911 or present yourself to your nearest emergency room.
Thanks for reading.
Latest Posts
What Therapy IS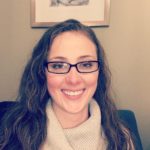 By:
Ashley Carter Youngblood
September 19, 2023