The Power of Mother/Daughter Relationships: Practicing Appreciation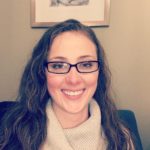 By:
Ashley Carter Youngblood
April 30, 2019
no comments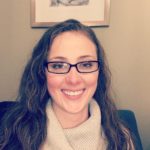 Categories:
The Power of Mother/Daughter Relationships: Practicing Appreciation
As published in in The Women's Lifestyle Magazine of Greater Kalamazoo, May 2019 Edition.
This month we get to celebrate Mother's Day. What a wonderful opportunity to reflect on the one who gave us life! I challenge you, however, to not only reflect on your love for your mother, but to communicate it!
What's in a Name?
For some of us, our mothers are living and we are close to them. For others, our mothers are living but are far away, whether emotionally or geographically. For others still, we do not know our mothers or they have passed on.
Regardless of your situation, I challenge you to consider during this month what exactly it means to be a "mother". Your mother may have given birth to you. But, you also may have had a "mother" who was a teacher who encouraged you to follow your dreams. Your partner's mother may offer you more unconditional love than your own biological mother has ever been able to. Perhaps you are not able to have the children you desperately want to have and can strive to be the "mother" that your lonely neighborhood kid needs.
For Those Who are Struggling
In my work as a psychotherapist, I have found that the mother/daughter relationship can be the strongest, most stable bond that gets a person through the hardest time of their life. But, it can also be one of the most naturally tumultuous relationships, depending on the circumstances. Sometimes the tension can be because we are so similar to our mothers (whether we care to admit it or not!). Sometimes it is because we are so different. Whatever the reason for your love, or even if the thought of the relationship is burdened by hurts, for this month, practice finding one kernel of beauty in the relationship and speak it.
If you can, speak it out loud to your mother, practicing your willingness to show appreciation for all that your mother has offered in your life. (Think about all of those late nights and dirty diapers!) If your mother is no longer living, speak it to yourself in honor of her. If there is tension, see if there is one tiny area where you have gratitude, even if it is the stunning nose you inherited from her.
It is not enough to just have people in our lives. Practice communicating your appreciation for them. Say "I love you", "thanks for all you have done for me" just because. Share a special memory. Create a special monthly mother/daughter day. Use this month to not only honor the mother/daughter relationship, but to engage in it and savor it.
~Ashley Carter Youngblood, LMSW, LMFT, CADC, ADS, CMHIMP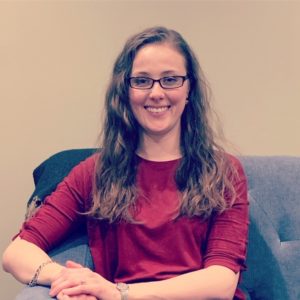 Ashley Carter Youngblood is a licensed Clinical Social Worker, licensed Marriage and Family Therapist, and a Certified Mental Health Integrative Medicine Provider who has been in the field since 2007. She offers counseling at her woman-owned business, Inner Peace Counseling, PLC, for those in Kalamazoo, Portage, Mattawan, Battle Creek, Paw Paw, and the surrounding areas of Southwest Michigan. She is passionate about her work with clients, whether it's providing individual counseling, couples counseling, family therapy, life coaching, or education about one of her growing passions and areas of expertise: the connection between nutrition and mental health. Her specialties include holistic healing/mindfulness, counseling for women, anxiety, couples counseling, and addictions/substance abuse.
I welcome you to contact me or leave any questions or feedback you have about this post. Please keep in mind that the above information is the opinion of an individual, should not be considered medical advice/treatment, and is for entertainment/educational purposes only. I write these blogs as an expression of my passion for wellness and with the hope to be able to help as many people as possible. So, for more information about how to safely navigate this website and to what terms you are agreeing upon use, visit my Disclaimer page. And, as always, if you are experiencing an emergency, contact 911 or present yourself to your nearest emergency room.
Thanks for reading.
Latest Posts
What Therapy IS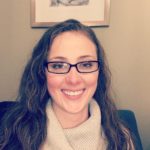 By:
Ashley Carter Youngblood
September 19, 2023