The Case Against Making a New Year's Resolution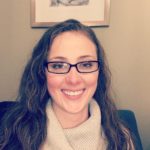 By:
Ashley Carter Youngblood
December 27, 2019
no comments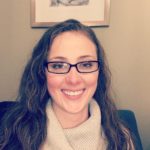 Categories:
The Case Against Making a New Year's Resolution
As published in the January 2020 edition of The Women's Lifestyle Magazine.
It's that time of year again: the time for New Year's resolutions. But, before you go making goals for the new year, consider how making a New Year's resolution may actually cause you to be less in touch with the life you are living. Instead, for this year, consider how NOT making a New Year's resolution may be the best thing that we can do to start this New Year off on the right foot.
The Slippery Slope
As the New York Post reports, only around eight percent of people actually meet their New Year's resolution goals within that year. But, the case against making a New Year's resolution is not about statistics. It is about contentment.
It is not that a New Year's resolution is an inherently bad idea. In fact, New Year's resolutions can be a great way to honestly reflect on where we are in life and can motivate us to progress further with our well-being. But, how often do we make New Year's resolutions rooted in discontent; saying things like "This year has been the worst. I can't wait for it to be next year so that I can move on!" or "Next year will be so much better as I'll have _____!" or "Bring on 2020! I'm so ready to leave 2019 behind!"?
What happens next, though? In the next new year that we thought was going to be our saving grace, life happens again. It always does. The only thing we can guarantee in life is change and that change seems to rarely happen in ways that we anticipate or feel prepared to handle. So, we find ourselves repeating that desire for it to be a new year every year.
This causes us to constantly be rushing the seasons and looking ahead. We wish ourselves right out of our present moment and, instead, are living our lives in anticipation for when it will be a Goldilocks' style of "just right." We are never content. And, that is a slippery slope that never becomes less steep.
Why This Is Important
How much does this pattern of discontent and mindlessness cause us to miss? What are we wishing away in our life because of what we hope will be better in the future? Can we, instead, practice acknowledging difficult times when they happen, while also recognizing that there is no growth without change?
In 2020, what would our lives look like if we simply practiced appreciating and savoring the good times while not feeling pressured to "soak it in" for fear of it changing? Yes, your divorce in 2019 was devastating. But, perhaps it brought you unexpectedly closer to your children. It's true that you would not wish this year's job loss on even your worst enemy but it has allowed you more free time to find your creativity and re-discover how much you love and are skilled at photography. Maybe the death of that beloved pet has allowed you to rediscover your love for travelling unencumbered by first making arrangements for a pet sitter.
We Find What we are Looking for
Psychologically speaking, we find what we are looking for. This phenomenon is called "selective attention" or "confirmation bias." If we are rushing the year to be over just so that we can start the next one from scratch, we will only be able to see and recall the difficult things – missing out on our opportunities for learning and growth.
Being able to be present in our lives does not mean simply waiting to be done with this year. This is not sustainable because the only moment we ever have to live is this one. Right now…. And, now this one… repeating this pattern of each moment into eternity.
As J.K. Rowling reminds us, "It does not do well to dwell on dreams and forget to live." So, for this year, DON'T make a New Year's resolution. And, instead, LIVE… the tears, the joy, and the change. All of it.
For this coming year, simply observe the good and the bad and appreciate each moment as it presents itself. Even with this, if you are still looking for a good ritual to create closure with 2019 and usher you into 2020, consider making a list of lessons learned and growth you have made. Identify positive affirmations to repeat to yourself for this coming year. Make a gratitude journal. Keep your focus as 2020 begins. Just be mindful that it is not on the future or on what "should have been."
~Ashley Carter Youngblood, LMSW, LMFT, CADC, ADS, CMHIMP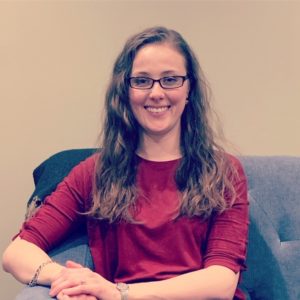 Ashley Carter Youngblood is a licensed Clinical Social Worker, licensed Marriage and Family Therapist, and a Certified Mental Health Integrative Medicine Provider who has been in the field since 2007. She offers counseling at her woman-owned business, Inner Peace Counseling, PLC, for those in Kalamazoo, Portage, Mattawan, Battle Creek, Paw Paw, and the surrounding areas of Southwest Michigan. She is passionate about her work with clients, whether it's providing individual counseling, couples counseling, family therapy, life coaching, or education about one of her growing passions and areas of expertise: the connection between nutrition and mental health. Her specialties include holistic healing/mindfulness, counseling for women, anxiety, couples counseling, and addictions/substance abuse.
I welcome you to contact me or leave any questions or feedback you have about this post. Please keep in mind that the above information is the opinion of an individual, should not be considered medical advice/treatment, and is for entertainment/educational purposes only. I write these blogs as an expression of my passion for wellness and with the hope to be able to help as many people as possible. So, for more information about how to safely navigate this website and to what terms you are agreeing upon use, visit my Disclaimer page. And, as always, if you are experiencing an emergency, contact 911 or present yourself to your nearest emergency room.
Thanks for reading.
Latest Posts
What Therapy IS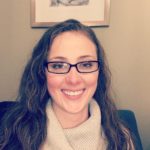 By:
Ashley Carter Youngblood
September 19, 2023