What Therapy is NOT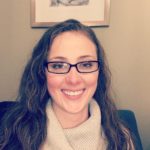 By:
Ashley Carter Youngblood
September 19, 2023
no comments

What Therapy is NOT
Starting with Stereotypes
We have come a long way from the stereotype of therapy being the image of a Freudian psychologist having their client lay on the couch staring at the ceiling and telling them how much their mothers messed them up. However, we still have a long way to go in normalizing mental health care and therapy. This may cause confusion or misconceptions about what therapy is. I hope to help with that!
Regardless of stereotypes or stigmas, therapists are people. So, while therapy has some themes, the culture of the therapy is also largely influenced by the therapist you see. It may be casual or it may have a doctor-like feel. It may be loud and exciting or it may be quiet and emotional. Variety is not bad and is part of what is important about finding a good fit with a therapist. Overall, though, it is helpful to inform yourself of certain things that therapy is NOT:
Just Talking
Therapy is not "just talking." There are certain techniques, areas of exploration, and interventions that your therapist is trained to offer when appropriate in order to help you meet your own needs.
Someone Who Agrees with You
If your therapist constantly agrees with you, that is not necessarily a good sign. You are seeking a professional service from a and un-biased third party. So, there should be opportunities for collaboration and challenge in a respectful way. Therapy is not them simply nodding and smiling as you talk.
Advice-Giving
Your therapist, however, is not going to tell you "the answer." This is partly because you therapist is not you, so they cannot know the answer. This is also because therapy is the opportunity for you to come to your own conclusions in a way that does not include the therapist's bias (remember, they are humans, so it is impossible to not have an opinion).
A Complaining Session
As you are working to get more clarity on your life, therapy is not just about identifying what is wrong. While "venting" is often a necessary part of therapy in order to identify problems of concern, especially for those who are external processors, it is not the focus. You cannot change other people, so the focus must return to you and what you can do.
A Blame Game
It is true that difficult things have happened to you. That is the case for all of us. Yet therapy is not about blaming others (e.g. your father, childhood trauma) for where you are in life and what symptoms you have. They are considerations. And, your therapist should help you to understand how the hard parts of your story affect you behaviorally. But, therapy should also then help you to advance into healing – not forgetting the experiences that have shaped you but also not dwelling on them, either.
Talking to a Friend
While some of the critiques of therapy can include the concept that your therapist is "paid to care about you," is not that the same with your doctor? Therapists navigate the line between a helpful professional (who is likely in the field because they genuinely care about people and want to help) and not being so close to you that they are unable to see things objectively. A therapist's Code of Ethics also requires a therapeutic relationship to be maintained with professional boundaries. So, while your therapist needs to have a close enough relationship with you to "get you," you are not going to be getting together with them for coffee just for fun or calling them in the middle of the night with a problem. Therapists are an unbiased third party who care about your welfare and are trained to see nuances in your speech and non-verbals, in addition to looking for patterns in relationships that can be brought to your attention.
Analysis
Although therapists are trained in this way, it does not mean they are constantly "analyzing" you; especially not in a judgmental way. Therapy is like a puzzle where you are constantly learning new information and integrating other information that has already been understood and considered. Research also shows us that it is actually the quality and emotional intimacy of the therapeutic relationship that creates change. Not the age, gender, credentials, techniques, or any other characteristics of the therapist.
A Rehash of your Schedule
Because of the quality and depth of this professional relationship, your therapy appointment is not simply a summary of what you did and how you felt since your last visit. That information is helpful to know. But, it is not the focus. So, you do not need to feel obligated to give a play-by-play of your schedule unless you feel it is necessary.
Goal-less
The focus, instead, should be finding solutions to your problems. You should not have to ask "What am I getting from this?" when participating in therapy as this should be a continuous conversation with you and your therapist. It is respectful of you and the investment (of both time and money) you are making in therapy to have a clear direction or at least to be honest about how you know you need change but you do not really know where to start.
---
Now that you know what therapy is NOT, come read about what therapy actually is HERE!
~Ashley Carter Youngblood, LMSW, LMFT, CADC, ADS, NNP, CIMHP, CNRC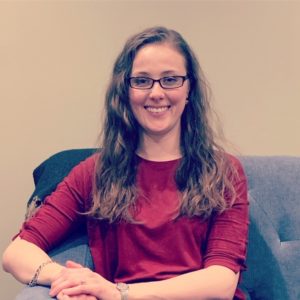 Ashley Carter Youngblood is a licensed Clinical Social Worker, licensed Marriage and Family Therapist, and a Certified Integrative Mental Health Professional, Nutrition Network Professional, and Certified Nutrition Recovery Coach who has been in the field since 2007. She offers counseling at her woman-owned business, Inner Peace Counseling, PLC, for those in Kalamazoo, Portage, Mattawan, Battle Creek, Paw Paw, and the surrounding areas of Southwest Michigan. She is passionate about her work with clients, whether it's providing traditional individual counseling, life coaching, acupuncture, or Amino Acid Therapy for mental health symptoms. Her specialties include holistic healing, counseling for women, anxiety, nutritional interventions for mental health, and support for Highly Sensitive People/Empaths.
I welcome you to contact me or leave any questions or feedback you have about this post. Please keep in mind that the above information is the opinion of an individual, should not be considered medical advice/treatment, and is for entertainment/educational purposes only. I write these blogs as an expression of my passion for wellness and with the hope to be able to help as many people as possible. So, for more information about how to safely navigate this website and to what terms you are agreeing upon use, visit my Disclaimer page. And, as always, if you are experiencing an emergency, contact 911 or present yourself to your nearest emergency room.
Thanks for reading.