The Dangers of Being Small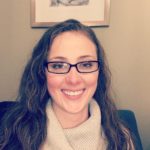 By:
Ashley Carter Youngblood
September 23, 2019
no comments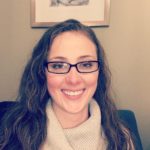 Categories:
Tags:
acceptance therapy
,
assertiveness counseling
,
best therapist near me
,
body diversity
,
body shame
,
body-image
,
confidence
,
confidence counseling
,
food addict
,
food addiction
,
food addiction recovery
,
Kalamazoo counseling
,
Kalamazoo therapist
,
LGBT
,
mindfulness
,
radical self-love
,
self-care
,
self-esteem counseling
,
self-image
,
Self-love
,
self-worth counseling
,
sugar addiction
,
sugar addiction recovery
The Dangers of Being Small
As published in in The Women's Lifestyle Magazine of Greater Kalamazoo, September 2019 Edition.
I don't have to tell you that we live in a society where "diet culture" is the norm. We are taught to count calories, not eat more than a certain amount of cookies, or strive to fit into a dress that is a specific size. But, what if our goal, as women, to always be smaller is reflective of something more? And, what implications does being smaller actually have in our every day lives?
What "Being Small" Means
To be small means to take up less space. Literally. As women, this is not something that is limited to body size. Whereas assertive men are seen as "leaders," women with presence are "bossy." As a child, we may have lived by the unspoken rule to be "seen and not heard." Our opinions can often feel less respected. We don't enjoy the same level of representation (being around only 20%) even in politics, for example, that men enjoy. We quickly take on the role of "caregiver" or "hostess" for others, putting our needs aside.
My Message to You
But, my dear, let me tell you: you have a right to take up space! You SHOULD take up space! Don't get sucked into the culture that asks you to be smaller than you really are; to lose your voice; your presence To feel unsatisfied with your body or your being just because someone else tells you that you are not how you "should" be is compliance with the expectation to make yourself smaller.
Embrace your confidence. Be fully present in your body. Practice an act of self-love every day. Remind yourself that you have permission to be on this earth and literally take up space. If you want to wear that outfit, wear it! Recognize that the tendency for you to apologize for who you are, what body you have, or what you are offering to the world has nothing to do with you but is simply a clash with the expectation our society has for you, as a woman, to take up less space.
Radical Self-Love
You may have heard of the saying "In a society that profits from your self doubt, liking yourself is a rebellious act." I'm going to take it a step further: There is no greater act of rebellion than radical self-love. It's hard, I know. But, take one practice opportunity at a time. After all, in order for others to begin to give you permission to take up space, you have to first give yourself permission to take up space; to not be small; to exist in all your glory. Do it, sister!
~Ashley Carter Youngblood, LMSW, LMFT, CADC, ADS, CMHIMP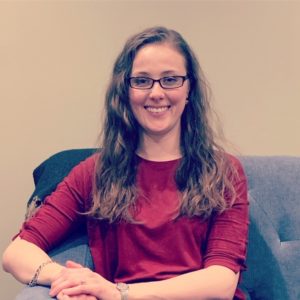 Ashley Carter Youngblood is a licensed Clinical Social Worker, licensed Marriage and Family Therapist, and a Certified Mental Health Integrative Medicine Provider who has been in the field since 2007. She offers counseling at her woman-owned business, Inner Peace Counseling, PLC, for those in Kalamazoo, Portage, Mattawan, Battle Creek, Paw Paw, and the surrounding areas of Southwest Michigan. She is passionate about her work with clients, whether it's providing individual counseling, couples counseling, family therapy, life coaching, or education about one of her growing passions and areas of expertise: the connection between nutrition and mental health. Her specialties include holistic healing/mindfulness, counseling for women, anxiety, couples counseling, and addictions/substance abuse.
I welcome you to contact me or leave any questions or feedback you have about this post. Please keep in mind that the above information is the opinion of an individual, should not be considered medical advice/treatment, and is for entertainment/educational purposes only. I write these blogs as an expression of my passion for wellness and with the hope to be able to help as many people as possible. So, for more information about how to safely navigate this website and to what terms you are agreeing upon use, visit my Disclaimer page. And, as always, if you are experiencing an emergency, contact 911 or present yourself to your nearest emergency room.
Thanks for reading.
Latest Posts
What Therapy IS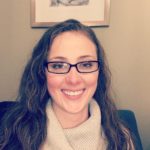 By:
Ashley Carter Youngblood
September 19, 2023