Mindfulness: The Essential Skill during a Quarantine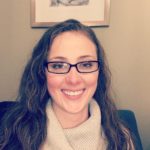 By:
Ashley Carter Youngblood
April 13, 2020
no comments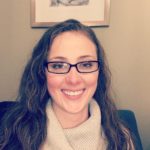 Categories:
Tags:
anxiety
,
anxiety counseling
,
anxiety treatment
,
best therapist Kalamazoo
,
best therapist near me
,
Buddhism
,
Buddhist
,
Buddhist therapist
,
Buddhist therapist Kalamazoo
,
counseling Kalamazoo
,
COVID-19
,
Kalamazoo therapist
,
MBSR
,
mindful
,
mindful therapist
,
mindfulness
,
Mindfulness-Based Stress Reduction
,
quarantine
,
therapy Kalamazoo
Mindfulness: The Essential Skill during a Quarantine
It has been both my professional and personal experience that mindfulness is the single most-powerful tool that helps support someone's personal growth and resilience. As I describe in a blog titled "An Introduction to Mindfulness," mindfulness is the non-judgmental observation of the present moment. It allows us to sit and be present with what is (e.g. emotions, physical sensations, thoughts) and also what isn't (e.g. confidence, peace, noise).
The thing that I believe to be most powerful about this skill is that it allows us to look at what is there. We are required to simply just be and observe. (Although we may not always feel like we are "good" at it), it requires patience. It requires observation. It requires acceptance.
In the age of the Coronavirus (COVID-19) and the reality of quarantines, there seems to be no better skill! How, in fact, are we going to survive this time, whether in quarantined or not, if we cannot simply be with ourselves? If we cannot hug our loved ones? If we cannot go outside?
The Conflict with Technology
Sure, we may still have the internet. We may have nothing but time to stay up to date on the latest numbers of those that have tested positive for COVID-19. But, is that spending our time most-wisely? Is that contributing to our peace or merely serving as a distraction and fanning the flames of anxiety?
Instead, can we shut our screens off and practice just being? Just observing. The pain. The anxiety. The hope. The change. The unknown.
Great resilience is created by great change. And, "change" being the current state of things is likely the understatement of the century… or the last several centuries for that matter!
So, sit. Be still. Practice observing your body, mind, and emotions. Practice simply viewing your thoughts about yourself, your home, your body, and the world. Recognize peace and accept when it is not present. Observe it when it is not.
Feel your body. Notice your breath. Throughout this all, both of these things will always be there. To ground you. To support you.
You may be hesitant to do something that seems so simple. But, in your quarantine, what else do you have to do? What better time than now to practice being present with yourself in this moment; amidst the chaos?
So often we have been using technology to distract us. To inform us of things that we don't really even need to know (Do you REALLY need to know the name of that actor in that one movie that you cannot remember for the life of you?). But, what if we used this time to remind ourselves of what really matters: our inner world and how that affects the world around us?
An Experiment
The next time you find yourself thinking catastrophic and anxious thoughts about the state of the world (e.g. how you most certainly will die from COVID-19), I challenge you to do the following experiment: just sit. Just sit down and bring attention to your breathing. What does your breathing sound like? Where do you feel it in your body?
What sensations are present in your body? Where do you feel them? If your emotions had a color or texture, what would they be? Notice how things shift. Allow yourself to feel the expansiveness of your inner-world (including even fear, happiness, doubt, and confusion) and just breathe. Just be present with that moment.
What would happen if we used the current pandemic as a catalyst to help us interact differently with our fellow humans around this globe? What if, before we shared that post, we took a breath and asked ourselves what purpose the sharing would serve? What if we practiced sending out love to others and creating a culture of generosity even if we want to be the person who runs to the shelf and grabs that last package of toilet paper?
I, like Ghandi, believe that we must be the change we wish to see in the world. But first, we must be able to sit with ourselves. We must be willing to see distraction for what it is. We must be able to connect with ourselves and create space to act out of love and awareness, as opposed to habit and fear.
COVID-19 has given us the opportunity to learn an important lesson. Let's use the essential skill of mindfulness and take it!
~Ashley Carter Youngblood, LMSW, LMFT, CADC, ADS, CMHIMP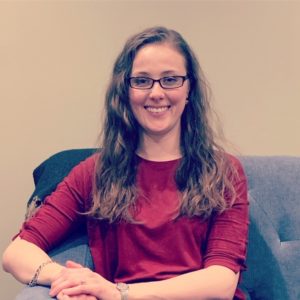 Ashley Carter Youngblood is a licensed Clinical Social Worker, licensed Marriage and Family Therapist, and a Certified Mental Health Integrative Medicine Provider who has been in the field since 2007. She offers counseling at her woman-owned business, Inner Peace Counseling, PLC, for those in Kalamazoo, Portage, Mattawan, Battle Creek, Paw Paw, and the surrounding areas of Southwest Michigan. She is passionate about her work with clients, whether it's providing individual counseling, couples counseling, family therapy, life coaching, or education about one of her growing passions and areas of expertise: the connection between nutrition and mental health. Her specialties include holistic healing/mindfulness, counseling for women, anxiety, couples counseling, and addictions/substance abuse.
I welcome you to contact me or leave any questions or feedback you have about this post. Please keep in mind that the above information is the opinion of an individual, should not be considered medical advice/treatment, and is for entertainment/educational purposes only. I write these blogs as an expression of my passion for wellness and with the hope to be able to help as many people as possible. So, for more information about how to safely navigate this website and to what terms you are agreeing upon use, visit my Disclaimer page. And, as always, if you are experiencing an emergency, contact 911 or present yourself to your nearest emergency room.
Thanks for reading.
Latest Posts
What Therapy IS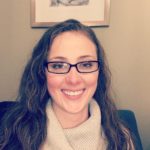 By:
Ashley Carter Youngblood
September 19, 2023