Telehealth: Changing the Face of Healthcare and Why You Should Try It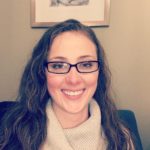 By:
Ashley Carter Youngblood
December 21, 2020
no comments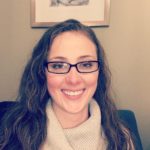 Categories:
Telehealth: Changing the Face of Healthcare and Why You Should Try It
Published in the December 2020 Edition of Women's Lifestyle Magazine.
Since COVID-19, virtual visits with healthcare providers have become a necessity. When people need help but are not able to visit in person, telehealth is a creative solution. But, telehealth does not just have to be a response to something like a global pandemic. It can be an effective, empowering, and life-changing way to get the support that you need. Here's why you should give it a try:
"Telehealth" is defined as a remote visit that includes real-time interaction with a live professional either via video visit or phone call.
Convenient
This is obvious one. But, what if you are only able to get the support that you need on your hour lunch break? What if you unexpectedly have to tend to a family member across-state? Telehealth allows flexibility for you to meet where and when you need to so that your care can be a part of your life and not an exception to it.
Insurance Coverage
Since COVID-19, insurance companies are responding to the public health crisis by covering virtual healthcare services. There are even some insurance companies that will cover telehealth visits in full, whereas they still require a deductible and copay to be paid for in-person services.
Encourages Self-Care
Even when you have limited privacy (e.g. in a busy home, at work), telehealth services can help you practice self-care by allowing for you to do things like take a walk in nature or sit privately in your car at your favorite park in order to actively take some time for yourself. For others with limited mobility or restrictive home obligations, telehealth may also be the only way to actively engage in the self-care that is needed.
Deeper Connections
We tend to feel more comfortable in our own space. So, for those who can complete telehealth visits in their home, connections have the potential to be greater and the healing (especially emotionally) has the ability to be deeper. And, who does not want to do therapy in the pajamas anyway!?
No Geographical Limitations
If there is a provider on the other side of the state who specializes in just what you feel that you need for your own healing, geography does not have to be a limitation anymore. So, even if Google brings you to the website of a clinician who specializes in something you cannot find locally, the support is still available to you! No gas money needed.
Supported by Research
It is strange to think about making a healing connection with someone through a screen. And, when seeking telehealth services, we should ensure that we are seeing a provider who is still committed to maintaining professionalism and our privacy, even from a distance. However, the central observation within the field is that, while we still have much to learn about how to do it well and sustainably, virtual visits are just as effective as in-person visits.
The Reality
Telehealth visits are not perfect. They may not even be ideal. However, in-person visits have their drawbacks, too. And, if receiving services via telehealth is what allows you to actually receive services, then telehealth care is doing its job! Living in an increasingly-technological society means that the digital is here to say. So, why not try it? We do everything else on our devices anyway.
~Ashley Carter Youngblood, LMSW, LMFT, CADC, ADS, CMHIMP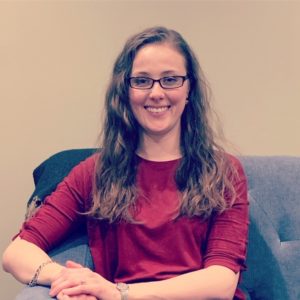 Ashley Carter Youngblood is a licensed Clinical Social Worker, licensed Marriage and Family Therapist, and a Certified Mental Health Integrative Medicine Provider who has been in the field since 2007. She offers counseling at her woman-owned business, Inner Peace Counseling, PLC, for those in Kalamazoo, Portage, Mattawan, Battle Creek, Paw Paw, and the surrounding areas of Southwest Michigan. She is passionate about her work with clients, whether it's providing individual counseling, couples counseling, family therapy, life coaching, or education about one of her growing passions and areas of expertise: the connection between nutrition and mental health. Her specialties include holistic healing/mindfulness, counseling for women, anxiety, couples counseling, and addictions/substance abuse.
I welcome you to contact me or leave any questions or feedback you have about this post. Please keep in mind that the above information is the opinion of an individual, should not be considered medical advice/treatment, and is for entertainment/educational purposes only. I write these blogs as an expression of my passion for wellness and with the hope to be able to help as many people as possible. So, for more information about how to safely navigate this website and to what terms you are agreeing upon use, visit my Disclaimer page. And, as always, if you are experiencing an emergency, contact 911 or present yourself to your nearest emergency room.
Thanks for reading.
Latest Posts
What Therapy IS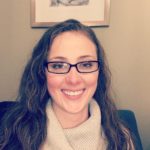 By:
Ashley Carter Youngblood
September 19, 2023